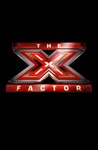 Episode Details & Credits
Starring:
Dermot O'Leary, Simon Cowell, Louis Walsh, Cheryl Cole, Dannii Minogue, One Direction, Matt Cardle, Nicolo Festa, Aiden Grimshaw, Paije Richardson, Katie Waissel, Cher Lloyd, Rebecca Ferguson (II), Treyc Cohen, John Adeleye, Mary Byrne, Storm Lee, Wagner Fiuza-Carrilho, Belle Amie, Diva Fever, F.Y.D.
Summary:
Dermot O'Leary announces the results of another public vote, revealing which two acts will be competing in the sing-off in the hope of winning a reprieve from the judges. Cheryl Cole performs her latest single Promise This from her new album Messy Little Raindrops. Michael Buble also takes to the stage.
Genre(s):
Reality

,

Game Show
Seasons & Episodes
Season 15

Season 14

Season 13

Season 13

Season 12

Season 11

Season 11

Season 10

Season 9

Season 8

Season 7

Season 7 Overview

Air Date: August 21, 2010

S7:E30. Results 10 - The Final

Air Date: December 12, 2010

S7:E29. Live Show 10 - The Final

Air Date: December 11, 2010

S7:E28. Results 9 - The Semi Final

Air Date: December 5, 2010

S7:E27. Live Show 9 - The Semi Final

Air Date: December 4, 2010

S7:E26. Results 8

Air Date: November 28, 2010

S7:E25. LIve Show 8

Air Date: November 27, 2010

S7:E24. Results 7

Air Date: November 21, 2010

S7:E23. Live Show 7

Air Date: November 20, 2010

S7:E22. Results 6

Air Date: November 14, 2010

S7:E21. Live Show 6

Air Date: November 13, 2010

S7:E20. Results 5

Air Date: November 7, 2010

S7:E19. Live Show 5

Air Date: November 6, 2010

S7:E18. Results 4

Air Date: October 31, 2010

S7:E17. Live Show 4

Air Date: October 30, 2010

S7:E16. Results 3

Air Date: October 24, 2010

S7:E15. Live Show 3

Air Date: October 24, 2010

S7:E14. Results 2

Air Date: October 17, 2010

S7:E13. Live Show 2

Air Date: October 16, 2010

S7:E12. Results 1

Air Date: October 10, 2010

S7:E11. Live Show 1

Air Date: October 9, 2010

S7:E10. Judges' Houses 2

Air Date: October 3, 2010

S7:E9. Judges' Houses 1

Air Date: October 2, 2010

S7:E8. Boot Camp 2

Air Date: September 26, 2010

S7:E7. Boot Camp 1

Air Date: September 25, 2010

S7:E6. The Auditions 6

Air Date: September 19, 2010

S7:E5. The Auditions 5

Air Date: September 18, 2010

S7:E4. The Auditions 4

Air Date: September 11, 2010

S7:E3. The Auditions 3

Air Date: September 4, 2010

S7:E2. The Auditions 2

Air Date: August 28, 2010

S7:E1. The Auditions 1

Air Date: August 21, 2010

Season 6

Season 5

Season 4

Season 3

Season 3

Season 2

Season 1

Season 1