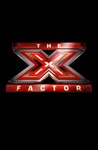 Episode Details & Credits
Starring:
Dermot O'Leary, Louis Walsh, Kelly Rowland, Gary Barlow, Tulisa Contostavlos, Little Mix, 2 Shoes, Nu Vibe, The Risk, Sami Brookes, Kitty Brucknell, Jonjo Kerr, Johnny Robinson, Amelia Lily, Sophie Habibis, Janet Devlin, Misha B, Frankie Cocozza, Marcus Collins, Craig Colton, James Michael (II)
Summary:
The remaining finalists perform live for the fifth time hoping to impress the judges and viewers at home. This week's theme is dance floor hits and will feature a double elimination. At the end of the show the phone lines are opened for tonight's public vote.
Genre(s):
Reality

,

Game Show
Seasons & Episodes
Season 15

Season 14

Season 13

Season 13

Season 12

Season 11

Season 11

Season 10

Season 9

Season 8

Season 8 Overview

Air Date: August 20, 2011

S8:E31. Results 10 - The Final

Air Date: December 11, 2011

S8:E30. Live Show 10 - The Final

Air Date: December 10, 2011

S8:E29. Results 9 - The Semi Final

Air Date: December 4, 2011

S8:E28. Live Show 9 - The Semi Final

Air Date: December 3, 2011

S8:E27. Results 8

Air Date: November 27, 2011

S8:E26. Live Show 8

Air Date: November 26, 2011

S8:E25. Results 7

Air Date: November 20, 2011

S8:E24. Live Show 7

Air Date: November 19, 2011

S8:E23. Results 6

Air Date: November 13, 2011

S8:E22. Live Show 6

Air Date: November 12, 2011

S8:E21. Results 5

Air Date: November 6, 2011

S8:E20. Live Show 5

Air Date: November 5, 2011

S8:E19. Results 4

Air Date: October 30, 2011

S8:E18. Live Show 4

Air Date: October 29, 2011

S8:E17. Results 3

Air Date: October 23, 2011

S8:E16. Live Show 3

Air Date: October 22, 2011

S8:E15. Results 2

Air Date: October 16, 2011

S8:E14. Live Show 2

Air Date: October 15, 2011

S8:E13. Results 1

Air Date: October 9, 2011

S8:E12. Live Show 1

Air Date: October 8, 2011

S8:E11. Judges' Houses 2

Air Date: October 2, 2011

S8:E10. Judges' Houses 1

Air Date: October 1, 2011

S8:E9. Boot Camp 2

Air Date: September 25, 2011

S8:E8. Boot Camp 1

Air Date: September 24, 2011

S8:E7. The Auditions 7

Air Date: September 18, 2011

S8:E6. The Auditions 6

Air Date: September 17, 2011

S8:E5. The Auditions 5

Air Date: September 11, 2011

S8:E4. The Auditions 4

Air Date: September 10, 2011

S8:E3. The Auditions 3

Air Date: September 3, 2011

S8:E2. The Auditions 2

Air Date: August 27, 2011

S8:E1. The Auditions 1

Air Date: August 20, 2011

Season 7

Season 6

Season 5

Season 4

Season 3

Season 3

Season 2

Season 1

Season 1