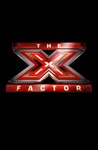 Episode Details & Credits
Starring:
Dermot O'Leary, Louis Walsh, Kelly Rowland, Gary Barlow, Tulisa Contostavlos, Little Mix, 2 Shoes, Nu Vibe, The Risk, Sami Brookes, Kitty Brucknell, Jonjo Kerr, Johnny Robinson, Amelia Lily, Sophie Habibis, Janet Devlin, Misha B, Frankie Cocozza, Marcus Collins, Craig Colton, James Michael (II)
Summary:
Nine becomes seven as two acts get the chop in a double elimination. Florence and the Machine perform on The X Factor for the first time and former contestants JLS return to the stage to show this year's hopefuls how it's done. Plus, all the backstage drama from the fifth live studio round.
Genre(s):
Reality

,

Game Show
Seasons & Episodes
Season 15

Season 14

Season 13

Season 13

Season 12

Season 11

Season 11

Season 10

Season 9

Season 8

Season 8 Overview

Air Date: August 20, 2011

S8:E31. Results 10 - The Final

Air Date: December 11, 2011

S8:E30. Live Show 10 - The Final

Air Date: December 10, 2011

S8:E29. Results 9 - The Semi Final

Air Date: December 4, 2011

S8:E28. Live Show 9 - The Semi Final

Air Date: December 3, 2011

S8:E27. Results 8

Air Date: November 27, 2011

S8:E26. Live Show 8

Air Date: November 26, 2011

S8:E25. Results 7

Air Date: November 20, 2011

S8:E24. Live Show 7

Air Date: November 19, 2011

S8:E23. Results 6

Air Date: November 13, 2011

S8:E22. Live Show 6

Air Date: November 12, 2011

S8:E21. Results 5

Air Date: November 6, 2011

S8:E20. Live Show 5

Air Date: November 5, 2011

S8:E19. Results 4

Air Date: October 30, 2011

S8:E18. Live Show 4

Air Date: October 29, 2011

S8:E17. Results 3

Air Date: October 23, 2011

S8:E16. Live Show 3

Air Date: October 22, 2011

S8:E15. Results 2

Air Date: October 16, 2011

S8:E14. Live Show 2

Air Date: October 15, 2011

S8:E13. Results 1

Air Date: October 9, 2011

S8:E12. Live Show 1

Air Date: October 8, 2011

S8:E11. Judges' Houses 2

Air Date: October 2, 2011

S8:E10. Judges' Houses 1

Air Date: October 1, 2011

S8:E9. Boot Camp 2

Air Date: September 25, 2011

S8:E8. Boot Camp 1

Air Date: September 24, 2011

S8:E7. The Auditions 7

Air Date: September 18, 2011

S8:E6. The Auditions 6

Air Date: September 17, 2011

S8:E5. The Auditions 5

Air Date: September 11, 2011

S8:E4. The Auditions 4

Air Date: September 10, 2011

S8:E3. The Auditions 3

Air Date: September 3, 2011

S8:E2. The Auditions 2

Air Date: August 27, 2011

S8:E1. The Auditions 1

Air Date: August 20, 2011

Season 7

Season 6

Season 5

Season 4

Season 3

Season 3

Season 2

Season 1

Season 1