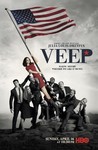 Season 4 premiere date:

Apr 12, 2015

Episode Length:

30
Please enter your birth date to watch this video:
You are not allowed to view this material at this time.
The series reserves its most blistering humor for the universal narcissism on display, always distracting from the real work at hand. For all the brilliant, tossed-off insults and uniformly excellent performances, including Patton Oswalt as a "hands-on" aide to the vice president, the season's through line is its treatment of politics as a con artist's medium.

Veep enters its fourth season, firmly established as one of television's best comedies, and then immediately does what seems impossible--it delivers its most thoroughly assured, hilarious and brilliantly written and acted episodes.

The Emmy-winning show is still as funny as ever, if not moreso, but it also merits our attention for the care with which it is managing a long run on television.

There also aren't many words left to describe why Veep keeps working as well it does.

Veep is incomparable in comedy. Along with fellow regular Emmy-nominee "Louie," the HBO comedy has crafted a style so unique the series itself is entirely its own beast.

The dialogue is, as always, ribald and inspired. [10 Apr 2015, p.59]

OK, if you don't find awkward funny, you won't get Veep. But terrific as Louis-Dreyfus is at playing a woman seemingly incapable of embarrassment, her large supporting cast also helps establish the show's bizarre rhythm.
With each season Armando Ianucci and his writing staff (especially Chris Addison) discover more absurd layers of this absolutely hysterical,

With each season Armando Ianucci and his writing staff (especially Chris Addison) discover more absurd layers of this absolutely hysterical, and at the same time, tragically painful comedy. Brilliant performances by Louis-Dreyfus (a very well deserved Emmy), Hale and Chlumsky (and all the other actors, seriously, it might be the best comedic assemble in history of dry comedy), literally bazillion jokes per minute (someone actually calculated jokes per minute ratio and S4 apparently has the most jokes per minute in any tv shows) and superb ridiculous storylines might make this season the best yet. Selina as president unveils mountains of timeless laughs, and the rapid social commentary, poking sexism and poignant political games just makes it an even better treat. A+

…

Expand

There is a certain charm to this show. It depicts government as being a comedy of errors, and that might be the nicest current depiction in

There is a certain charm to this show. It depicts government as being a comedy of errors, and that might be the nicest current depiction in Pop Culture. I appreciated, too, the absurdity of following the Vice President. Since Selena Meyer is now the President in Season 4, it remains to be seen how that impacts the DNA of the show.

…

Expand

Good show, engaging and, at times, extremely funny. Though I find the sidekick characters far more humorous than JLD,she does have her moments

Good show, engaging and, at times, extremely funny. Though I find the sidekick characters far more humorous than JLD,she does have her moments and the show does stay on an even keel, humor wise, from episode to episode. I don't quite get the "10" vibe that so many critics put forth, it's quite worthy of the "sometimes funny" compliments it gets, but it does feel as though the show could be much more funny.

…

Expand

I continue to like the development of the show, as the main character has changed roles but is still a clusterf*ck of disorganization, wrapped

I continue to like the development of the show, as the main character has changed roles but is still a clusterf*ck of disorganization, wrapped in not knowing how to do her job-or really what job need to be done. Not to mention Dryfus is smoking hot. I also like the supporting characters as they continue to float around her and continue to do really anything BUT help. Smart and usually not laugh out loud funny, but quirky.

…

Expand

It's trying to be Seinfeld all over again. Does anyone really think the offices of POTUS and VEEP are filled with the F-bombs everywhere?

It's trying to be Seinfeld all over again. Does anyone really think the offices of POTUS and VEEP are filled with the F-bombs everywhere? You don't have to swear to be funny.

…

Expand

This is the lamest show I've ever seen in my life. I can't believe it's considered to be a comedy. It hasn't made me laugh even once, ever.

This is the lamest show I've ever seen in my life. I can't believe it's considered to be a comedy. It hasn't made me laugh even once, ever. Don't watch it.

…

Expand