| Shrill: Season 3 | Mythic Quest: Season 2 | Jupiter's Legacy: Season 1 |
| --- | --- | --- |
| | | |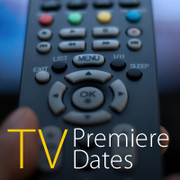 Find a calendar of premiere dates for all upcoming new and returning television shows, plus TV movies and specials.
1.

Demi Lovato: Dancing with the Devil: Season 1

The four-part documentary series directed by Michael D. Ratner features discussions of the pop singer's personal and professional life including what led to her near-fatal drug overdose in 2018 and her ensuing recovery.

2.

folklore: the long pond studio sessions

The special directed by Taylor Swift in September 2020 in upstate New York, features Taylor, Justin Vernon, producers Jack Antonoff and Aaron Dessner performing all the tracks on her 2020 album, folklore as well as revealing behind-the-scene stories.

3.

Top Gear: Season 9

More than just a show to review new cars, Top Gear is essential viewing. Not just for petrol heads, it also has a huge following amongst people with little or no interest in cars - both male and female. This is due to the show's irreverent approach to motoring, the humour and the priceless chemistry between the show's presenters. A global audience of 350 million can't be wrong.

4.

Q: Into the Storm: Season 1

The six-part documentary series seeks to discover the origins of QAnon and how the anonymous "Q" uses the internet to spread disinformation, influence people and right-wing politics.

5.

Invincible (2021): Season 1

17-year-old Mark Grayson (voiced by Steven Yeun) is the son of superhero Omni-Man (J. K. Simmons) and as he develops his own powers to become Invincible, he learns more about his father's past in this animated series based on Robert Kirkman's comic book series.

6.

Framing Britney Spears

The Samantha Stark-directed documentary about Britney Spears' rise to pop star to her current conservatorship status airs as part of "The New York Times Presents" docuseries.

7.

It's a Sin

The five-part miniseries written and created by Russell T Davies is set in the early 1980s where five friends (Olly Alexander, Omari Douglas, Callum Scott Howells, Lydia West and Nathaniel Curtis) move to London and find their lives forever changed by HIV/AIDS. [Premiered originally in the UK on Channel 4 on 22 Jan 2021 and in the US on HBO Max on 18 Feb 2021]

8.

Euphoria Special Episode Part 1: Rue

Rue (Zendaya) talks with Ali (Colman Domingo) on Christmas Eve in the special episode of Euphoria titled Trouble Don't Last Always.

9.

Cobra Kai: Season 3

The Karate Kid spin-off series moves to Netflix for its third season.