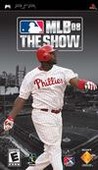 Summary:

MLB 08 The Show promises to provide fans with the most realistic baseball experience to date with innovations such as a more immersive Road to The Show mode, enabling gamers to play both offense and defense from the created player's perspective. Providing players with some additional

MLB 08 The Show promises to provide fans with the most realistic baseball experience to date with innovations such as a more immersive Road to The Show mode, enabling gamers to play both offense and defense from the created player's perspective. Providing players with some additional performance incentives, the MLB franchise introduces the new Progressive Batting Performance feature, which both rewards players for superior performance and penalize them for hitting slumps. Specific to each individual batter, players are rewarded with slight contact bonuses, or punished with slight decreases in contact, based on how that batter that performs beyond his "natural ability" while under user control. Adding to the online feature set, which includes customizable Online League Play with up to 30 teams, scrolling MLB Score Ticker and more, MLB 08 The Show introduces SCOUT (SportsConnect Online User Tracking), which allows gamers to set and store their game preferences on the MLB server, and enables the system to look for a Quick Match with opponents that fits similar competitive criteria. [SCEA]

…

Expand
Developer:

SCEA San Diego Studios

Genre(s):

Sports

,

Traditional

,

Team

,

Baseball

,

Sim

,

Sim

# of players:

2 Online

Cheats:

On GameFAQs

Rating:

E
A must-play that'll dominate your PSP all summer long.

MLB 08: The Show is the best offering of baseball you'll get no matter what PlayStation console you pick it up for. The PSP version of the game still features practically everything that makes the PS3 game so great, with even a few extra modes.

Silky smooth gameplay, solid controls, a stellar single-player campaign, and a fully realized online component all combine to deliver a Hall of Fame experience.

Thanks to the inclusion of pitcher/batter tools and P.B.P. system, as well as the inclusion of in-game saves and My MLB Music, MLB '08: The Show is a much stronger title on the PSP.

MLB '08: The Show is everything you'd expect from a handheld baseball title.

On its own MLB 08: The Show is a great game but when compared to last years version it feels more like a glorified expansion pack rather then a full game that made a lot of improvements.

All in all, the game itself is fairly solid. MLB 08 will give you a relatively deep experience with most of the game modes that you select, but there will be some headaches depending on how far you go.
This game looks and plays like a more polished version of last year's game, and that's a great thing. The fielding feels much

This game looks and plays like a more polished version of last year's game, and that's a great thing. The fielding feels much better, although still not right. You can't make your player throw the ball faster by holding down the button or something, unlike the PS3 version. They also made batting a little tougher, thankfully. Guessing the pitch doesn't give you the exact location of the ball now. Of course the reason to play this game is for the "Road to the Show" mode, and it's better than ever this year. Training points are given (and taken away) if you play well in the field, on the mound, at the plate, and if you meet goals. The animations look slightly smoother than last years and the sound and the announcers are pretty much the same. Overall, if you liked last years game, you'll love this game. Any sports fan should at least give this game a shot. 87/100

…

Expand

this is my first baseball game on the PSP, but it was worth the wait! I was leary last year with the framerate fallouts, but that isn't

this is my first baseball game on the PSP, but it was worth the wait! I was leary last year with the framerate fallouts, but that isn't much of an issue any more. the only "bad" part of the game are a few loooooong load times when going in and out of actual games, but once you are in, there is not much to gripe about. I had last year's version on PS2, so the look, feel, and sounds of the game are all what I am used to. it would have been nice for a little more eye candy or a few more varied comments from the booth, but the solid gameplay is what it boils down to in the end anyway. as a huge baseball fan, I definitely give this game 2 thumbs up for overall playability...and as far as PSP sports games go, this is easily one of the best.

…

Expand

This is one of the best baseball games on the PSP. This game has an elaborate franchise mode, and a great Road To the Show mode where you can

This is one of the best baseball games on the PSP. This game has an elaborate franchise mode, and a great Road To the Show mode where you can rise out of the minors and become an All-Star baseball player. The game play is hard (Like every baseball game) but playable for anyone who likes baseball. Overall, this game is one that baseball fans (And anyone new to baseball) will keep for a long time.

…

Expand
| | |
| --- | --- |
| 6 | |
| 26 | #26 Most Discussed PSP Game of 2008 |
| 33 | #33 Most Shared PSP Game of 2008 |