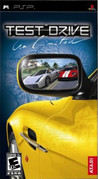 Summary:

Test Drive Unlimited is the only game that immerses you into the car and bike enthusiast lifestyle, with total freedom to race however and wherever you want within a huge, online-persistent environment. Visit the most sophisticated car and bike dealers to purchase new vehicles or simply take

them for a spin. Collect and trade rare performance parts and customize each vehicle to make it one-of-a-kind. Test Drive Unlimited challenges players online to experience the most exotic and fastest vehicles on more than 1000 miles of diverse Hawaiian roads. Gamers win races, challenges, missions and tournaments to earn credits and purchase new cars, bikes, rare performance parts, clothes, apparel, homes and garages. Features more than 125 licensed vehicles from exclusive manufacturers including Lamborghini, Ducati, Aston Martin, Mercedes, Saleen, Shelby, and Jaguar; Upgrade each car or bike with options from the actual manufacturers' catalog. Players create characters, buy new homes and garages, and tune and upgrade vehicles with aftermarket parts; Extracurricular activities such as expanding your garage, getting clothes and fashion accessories for your avatar, helping hitchhikers catch planes, picking up girls, chasing car thieves, and escaping from a psychopath. [Atari]

…

Expand

Developer:

Melbourne House

Genre(s):

Racing

# of players:

1-4

Cheats:

On GameFAQs

Rating:

E10+
One of the best racing games the PSP has seen so far.

This PSP racing port of a port delivers the incredible mileage and deep features of the console version, save some graphical downscaling and minor tweaks. [June 2007, p.80]

Test Drive Unlimited was a bold experiment in seamlessly blending the solo and online racing experience and it worked great on the 360 and PC, and to some degree you get a small taste of this on the PSP, but I wouldn't recommend this game to anyone looking for the next big thing in PSP online gaming.

While the PSP version of Test Drive Unlimited is not the most complete version of the game available, it's certainly the most impressive from a technical standpoint.

Most of what made that idea so fresh and unique doesn't hold up well on the PSP. On the plus side, the impressive technology and solid racing make this game worth a look anyways.

It all comes down to what you're looking for in a racing game. Test Drive Unlimited for the PSP has the potential to keep you playing for months on end, as long as you don't sit down for extended sessions.

Test Drive: Unlimited wasn't specifically intended for handheld play and it shows. The wealth of content is staggering and the presentation pristine; however, a sense that this game has been unnecessarily squeezed down to size causes it to miss its potential.
If you have looked at ALL previous racing games and this one, you will notice that this one is worth the cost. I have played all racing games

for the PSP and come away pretty disappointed. Except for TDU! This game is great. It is a lazy man's racing game that pretty much allows you to race in whatever fashion you please. Graphics are good, music is relaxing and races are not too hard. Collecting cars and houses are fun. If Gran Turismo PSP is too real or hard, try this game.

…

Expand

Engaging, beautifully looking and LARGE! This is by far the largest gameworld you'll encounter in a PSP title, thus never really getting bored

of it, especially since there are no loading times anywhere you go. But that's quite the only plus it has compared with the other games. The game is made with multiplayer in mind, so on every start you are asked if you want to play online and you can't disable this feature in the menus, which is irrational for a portable console that is not granted to have network access at the rate of a pc. Paired with that, the servers are out by now, since the devs apparently no longer support multiplayer on this title, apparently being buggy since it's inception (though i think it has more to do with hardware's limitations, not coding faults), so you have to spend some "clicks" and some loading times from entering the game to being on the road. It might not seem much at first, but it gets frustrating after starting the game like that a few times. Then you have the occasional bugs with roads or other objects not showing up, and the in-game police is too much of a nuisance to allow the fun to last when yo speed with a fast car. But the soundtrack is there to sweeten things up a bit and afterall, if you're more like a cruiser than a competitor, there is enough road to burn all the rubber you want!

…

Expand

A severe framerating issues are keeping this game from having any fun from racing or driving around beautiful island. It is big shame because

Test Drive is elaborate game and the open world offers a lot to explore and many races to win. However due to the aforementioned performance issues it's all in vain.

…

Expand