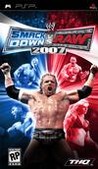 Summary:

A brand new Analog Control System makes fighting more realistic than ever with intuitive movement and new elements of control. An enhanced Season Mode provides multiple branching storylines and unprecedented levels of player choice. In and out of the ring, dozens of user-controlled

A brand new Analog Control System makes fighting more realistic than ever with intuitive movement and new elements of control. An enhanced Season Mode provides multiple branching storylines and unprecedented levels of player choice. In and out of the ring, dozens of user-controlled environmental hotspots let players take advantage of anything at their disposal to inflict damage on opponents in new and unique ways. Additionally, new high impact combination moves let players take the power of WWE Superstars into their own hands. Experience the intensity of WWE fans in a brand new, fully loaded interactive fighting area. Players can take advantage of multiple weapons, environmental damage and grabbing signs and weapons from the crowd. WWE SmackDown vs. RAW 2007 offers multiple enhancements, including incredible high definition graphics, updated rosters for both RAW and SmackDown, an expanded General Manager Mode, online multiplayer game play with voice chat support and more. [THQ]

…

Collapse
Developer:

Yuke's

Genre(s):

Action

# of players:

1-4

Cheats:

On GameFAQs

Rating:

T
WWE SmackDown vs. Raw 2007 exceeds all my expectations and even surpasses them; of the three versions available, the PSP is the most fun to play, and while there are still loading times and a few glitches here and there, it can't tarnish the fact that THQ managed to fit almost everything from the 360 version into a machine not even half as powerful.

The grappling system has been transferred to the buttons and makes sense. [Jan 2007, p.71]

Sure the awful framerate problems will frustrate as will the long load times but considering the deep single-player modes and the tons of extras, this one might not be perfect but it still has all the right moves.

Official Playstation 2 Magazine UK

Deep single-player options and suitably frantic multiplayer combine to make this a joyful and long-lasting handheld bash-up. [Jan 2007, p.81]

A slower, slightly clunkier wrestling game than what the PS2 version was able to deliver, but it still works great for the PSP's capabilities.

For those who are willing to invest the time, Smackdown is a really good and interesting wrestling title that's worthy of its namesake.

The lack of portability and obtuse load times mean that it has no advantage over the PS2 or Xbox 360 versions - that, and you'll be paying the same, if not more than the PS2 version.
It is cool but I hate how the rosters are different than the PS2 or Xbox 360.

Far too similar to the 2006 version. What was impressive a year ago now feels pretty standard. Season mode is still too linear. Collision

Far too similar to the 2006 version. What was impressive a year ago now feels pretty standard. Season mode is still too linear. Collision detection is still messy and the stamina system is too frustrating. Despite this it works well on the PSP and is still capable of eating up many hours of your time. Still the best wrestling game around. Unfortunately only by default.

…

Expand
| | |
| --- | --- |
| | |
| | #76 Most Discussed PSP Game of 2006 |
| | #6 Most Shared PSP Game of 2006 |