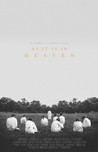 Summary:

Devoted to a simple life of faith in unforgiving Kentucky backcountry, a small religious sect seeks spiritual awakening as their Prophet (John Lina) nears death and his son, Eamon (Luke Beavers), prepares to step forward as their new leader. But, in his last moments, the Prophet instead

Devoted to a simple life of faith in unforgiving Kentucky backcountry, a small religious sect seeks spiritual awakening as their Prophet (John Lina) nears death and his son, Eamon (Luke Beavers), prepares to step forward as their new leader. But, in his last moments, the Prophet instead names newcomer David (Chris Nelson) as his spiritual successor.

…

Expand
Director:

Joshua Overbay

Genre(s):

Drama

Rating:

Not Rated

Runtime:

86 min
Please enter your birth date to continue:
You are not allowed to view this material at this time.
Director Overbay, working from an effective screenplay by his wife Ginny Lee Overbay, slowly ratchets up the tension in quietly compelling fashion.

This low-budget debut by Joshua Overbay cooks a surprising amount of tension from the barest minimum of ingredients.

As It Is in Heaven ultimately doesn't go anywhere unexpected, but it does foster a potent, unexpected bond between its subjects and its audience.

Overbay's palette is carefully lyrical, at a benumbed Martha Marcy May Marlene pitch, he pays attention to the verdant landscape and keeps his cast at a pensive and watchful low boil.

This journey into "Martha Marcy May Marlene" territory is never as tense and gripping as it should be, the incidents and most of the performances too tamped-down to spark a much-needed sense of animating friction.