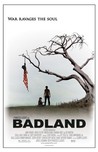 Summary:

Jerry is a Marine reservist who was a young patriot and idealist when he served in the first Gulf War. But when he is called up for deployment to Afghanistan and Iraq, Jerry is a father of three; older and embittered by a life besieged by broken promises, and unfulfilled desires. Jerry

Jerry is a Marine reservist who was a young patriot and idealist when he served in the first Gulf War. But when he is called up for deployment to Afghanistan and Iraq, Jerry is a father of three; older and embittered by a life besieged by broken promises, and unfulfilled desires. Jerry returns a changed man, transformed by horrors committed that go beyond comprehension and sanity, pain inflicted that cannot be forgiven. He lives a life of poverty, his children afraid of his unexplained outbursts of rage, his wife, Nora, unsympathetic to the nosebleeds and night terrors he suffers. She hides money her sons earn from their paper route in case they need to leave. Their crowded trailer home becomes a prison. His failure as a man, his actions as a soldier, is the punishment which they share. He realizes that the respect and dignity he has spent his life trying to achieve will always elude him. When Jerry discovers that Nora has betrayed him, his anger and despair drive him to commit an act so heinous and irreversible that nothing he has experienced in combat could have prepared him for. (Badland Corporation)

…

Collapse
Director:

Francesco Lucente

Genre(s):

Drama

Rating:

R

Runtime:

165 min
It unflinchingly illuminates the toll exacted by the Iraq War in a raw, deeply personal and completely compelling manner.

Says many things at once without much perspective or clarity.

This overlong, mawkish yet weirdly mesmerizing film doesn't just invite identification with its tragically unhinged character; it compels it, by piling on biblically horrible misfortunes, weepy confessions and editorializing music.

Writer-director Francesco Lucente's overconfident, emotionally forced 160-minute opus offers trite antiwar platitudes--at best--in chronicling the anguished existence of a soldier who can't shake the horrors he experienced in Fallujah.

Badland's only commercial potential lies in the possibility that people may confuse it for Terrence Malick's incomparable "Badlands."