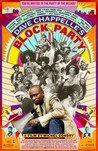 Starring:

Dave Chappelle

,

Lauryn Hill

,

Mos Def

Summary:

A genuine crowd-pleaser, Dave Chappelle's Block Party spotlights comedy superstar Dave Chappelle as he presents a Brooklyn neighborhood with its very own once-in-a-lifetime free block party. (Rogue Pictures)
Director:

Michel Gondry

Genre(s):

Comedy

,

Music

,

Documentary

Rating:

R

Runtime:

103 min
The enthralling spirit of Dave Chappelle's Block Party, its mood of exuberant democracy, extends to every rap and soul performance in the film.

It's the best kind of complaint. You can see why the $50 million man refers to something he gave away as "the best single day of my career."

Mr. Chappelle looks and sounds alternately ebullient and weary. It was directed by Michel Gondry, the madcap genius behind "Eternal Sunshine of the Spotless Mind," but in its tone and vibe feels like Mr. Chappelle's all the way.

What gives the film its layers is the refusal to cut straight to the music.

Results in moments of real beauty that make you grateful Chappelle chose an aesthete for directing chores. And yet, in terms of content, the film doesn't quite reach the bar set by its historic predecessor (Wattstax).

The film doesn't shy away from the political side of hip-hop.

Strictly for fans of the musical acts and those who think everything Chappelle does is genius.
Different from most motion pictures, this movie gave it's audience an unique sense of exuberant life with it's fantastic independent spirit.

Different from most motion pictures, this movie gave it's audience an unique sense of exuberant life with it's fantastic independent spirit. It had a cool premise, to bring the people of Brooklyn a surprise concert of many extremely talented performers (Kanye West, Mos Def, The Roots) as a random act of kindness. This movie shows us what a "Community" really is in other people's eyes. This film is definitely worth a look as it is one of my favorites, to have a unique social theme and sprinkle it with some humor. Inspirational film that is actually quite heart-warming. MUST SEE

…

Expand

This movie was stelar. The music was amazing and it was all around a very touching and inspiring movie.

It was a very good, well-put together concert documentary. Dave Chappelle gives forth input as he demonstrates his prowess to be a comedic

It was a very good, well-put together concert documentary. Dave Chappelle gives forth input as he demonstrates his prowess to be a comedic genius, and he also shows the other side to hip-hop, showing the art side of it relating to the everyday struggles of their upbringing and the people around them. Together this picture brings them and people all over the world together for a great night in New York. If you just expect a slapstick comedy, this may not exactly be what you had in mind. But if you want to sit back, relax, think a little a bit about issues, and hear classic Dave Chappelle comedy engaged into the music from the all-star cast of musicians headed by Kanye West and the reunited Fugees and several more, than this movie may be a highly suggested viewing, and you may get more than you bargained for.

…

Expand

Solid Film but I dont know where people are coming up with the whole inspiring, moving, etc. adjectives for this film. Its almost like

Solid Film but I dont know where people are coming up with the whole inspiring, moving, etc. adjectives for this film. Its almost like watching Dave's home video of the event. I dont think there's a true greater purpose other than to make you laugh and enjoy good music.

…

Expand

Very impressive, wonderfully presented. Dave was extremely funny, and the music was outstanding.

Liking this movie will likely involve, in order: a) being a fan of Talib Kweli, Mos Def, Erykah Badu, Jill Scott, etc. b) being a Dave

Liking this movie will likely involve, in order: a) being a fan of Talib Kweli, Mos Def, Erykah Badu, Jill Scott, etc. b) being a Dave Chapelle fan c) knowing that this is a concert documentary, not a comedy show. I watched it meeting each of those criteria, and I enjoyed it. The film really captured the spontaneity of Dave making the event happen. Dave seemed to try to invite anyone and everyone that might be involved in his life to any degree, regardless of whether or not they already like hip-hop/neo soul music. On stage, Dave was mostly just hosting the musical guests, and there wasn't any formal stand-up act. You get to see the artists backstage with Dave in a more candid, personal light, and the film takes on his personality. My favorite parts are when Dave is rehearsing with the Roots band/Mos Def for a little routine for the concert. It's not a perfectly crafted documentary, but overall, it's just a fun time with ordinary people, allowing you to see many of the performers as regular people as well. If none of this interests you, then don't bother watching.

…

Expand

dont get me wrong,i think dave chappelle is one of the funniest comedians ever but this movie sucked so bad that i walked right out of the

dont get me wrong,i think dave chappelle is one of the funniest comedians ever but this movie sucked so bad that i walked right out of the theater and got a refund.

…

Expand