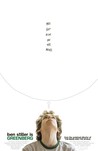 Starring:

Ben Stiller

,

Greta Gerwig

Summary:

Roger Greenberg, single, fortyish and at a crossroads in his life, finds himself in Los Angeles, house-sitting for six weeks for his more successful/married-with-children brother. In search of a place to restart his life, Greenberg tries to reconnect with old friends including his former

Roger Greenberg, single, fortyish and at a crossroads in his life, finds himself in Los Angeles, house-sitting for six weeks for his more successful/married-with-children brother. In search of a place to restart his life, Greenberg tries to reconnect with old friends including his former bandmate Ivan. But old friends aren't necessarily still best friends, and Greenberg soon finds himself spending more and more time with his brother's personal assistant Florence, an aspiring singer and also something of a lost soul. Despite his best attempts not to be drawn in, Greenberg and Florence manage to forge a connection, and Greenberg realizes he may at last have found a reason to be happy. (Focus Features)

…

Expand
Director:

Noah Baumbach

Genre(s):

Drama

,

Comedy

Rating:

R

Runtime:

107 min
Please enter your birth date to continue:
You are not allowed to view this material at this time.
The wonder of the film is how good it makes us feel. Greenberg scintillates with intelligence, razor's-edge humor and austere empathy for its struggling lovers.

Greenberg is on every level the work of a more mature filmmaker, and quite possibly a happier man.

Baumbach's movies are addictive dispatches from a genteel jungle of white privilege, where highly educated people behave badly. I can't take my eyes off the exotic wildlife.

What saves it, however, is Gerwig. The love story ain't credible, but her performance is, perfectly capturing a young woman who doesn't lack confidence so much as a sense of self.

Noah Baumbach makes nature documentaries disguised as indie comedy-dramas.

The movie may wear its shagginess on its sleeve, but Stiller knows exactly what he's doing.

Stiller plays a monster, and when Gerwig goes for him, declaring that she sees his tender side, the development seems like a fond indulgence on the part of writer-director Noah Baumbach.
Greenberg is a brutally honest and raw look at what is is like to wake up and be 40 and realize your life is not what you expected and you

Greenberg is a brutally honest and raw look at what is is like to wake up and be 40 and realize your life is not what you expected and you aren't who you thought you would be. Ben Stiller is excellent and shows he can be more than a one trick pony. This is first time I have actually forgotten Ben was Ben in a role. He is troubled frustrated, arrogant and abrasive, acting out and inappropriate. You have to wonder why Florence would find him attractive and keep coming back for more. Brilliantly written and shot, it showcases life in LA as only one who actually lives here knows it. Jennifer Jason Leigh produced the film and as in past collaborations with Noah Baumbach show they are auteurs of creating emotional train wrecks that make us uncomfortable but can't stop watching

…

Expand

Much better than I thought, judging from the low reviews here. A moment in the life of a forty-year-old that probably rings true for many.

Much better than I thought, judging from the low reviews here. A moment in the life of a forty-year-old that probably rings true for many. (You know who you are).

…

Expand

Great performances from Ben Stiller and Greta Gerwig. Smart, funny script from Baumbach. Not as good as "The Squid and the Whale," but will

Great performances from Ben Stiller and Greta Gerwig. Smart, funny script from Baumbach. Not as good as "The Squid and the Whale," but will definitely hold up as quality film in the Baumbach/Anderson canon.

…

Expand

Two words: Simple Jack. (Fans of Tropic Thunder will get my reference to the Oscar-bait film Stiller's character starred in.) I get why

Two words: Simple Jack. (Fans of Tropic Thunder will get my reference to the Oscar-bait film Stiller's character starred in.) I get why viewers hate the film. And I get why critics basically like it -- it's so not Hollywood mainstream. The seduction scene was so explicit, so awkward, so awful and so hard not to watch. But it stuck in my head.

…

Expand

First of all, if you're expecting any moments where Ben Stiller freaks out in the movie and makes funny voices, you'll be sadly

First of all, if you're expecting any moments where Ben Stiller freaks out in the movie and makes funny voices, you'll be sadly disappointed (which is a positive in my mind). However, that's the only good thing about the film. Baumbach struck out for me again. I hated Margo at the Wedding, and while this was slightly better than that film. It was still bogged down with so much complaining about getting old (which seems to be a predominant theme in Baumbach's movies), that I couldn't enjoy it. I actually think most of the actors did a fantastic job, but in the end, it is the screenwriting and the directing that is a monumental fail for me. Nothing redeemable about this movie.

…

Expand

Nearly complete bore. A couple of laughs here an there were not enough. Plotless and pointless. Too bad, I love Ben Stiller. He couldn't

Nearly complete bore. A couple of laughs here an there were not enough. Plotless and pointless. Too bad, I love Ben Stiller. He couldn't single-handedly save this yawner, but he tried. I kept looking for the nuances all the critics must have seen. Couldn't find anything. Renewed my contempt for the megacritics. Zzzzzzzzzzzz.

…

Expand

I want an hour and a half of my life back. There's really nothing more to say about this movie. I am posting a review hoping to save a few

I want an hour and a half of my life back. There's really nothing more to say about this movie. I am posting a review hoping to save a few people from wasting their time.

…

Expand