Le jour avant le lendemain
2009
Please enter your birth date to watch this video:
You are not allowed to view this material at this time.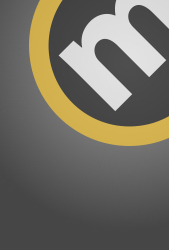 Release Date:
December 2, 2009
Summary:
Circa 1840. Two Inuit families meet after many years. It is summer; a happy time to celebrate their reunion, but despite the joyful mood, Ningiuq, an old, cannot stop worrying. She volunteers to dry the bounty of a successful fishing expedition on a remote island--seizing the occasion for some time alone. Her grandson, Maniq, follows her.
Circa 1840. Two Inuit families meet after many years. It is summer; a happy time to celebrate their reunion, but despite the joyful mood, Ningiuq, an old, cannot stop worrying. She volunteers to dry the bounty of a successful fishing expedition on a remote island--seizing the occasion for some time alone. Her grandson, Maniq, follows her. They complete the task and wait for the return of the hunters as the cold of fall begins. No one comes. Ningiuq decides to return to the main camp with Maniq to see what happened to the others. But there are no others. In an incomprehensible nightmare, everyone is dead. Stunned, Ningiuq and Maniq go back to the relative safety of their island. What can they do now? If they are completely alone in this world what is the meaning of survival? Ningiuq tries desperately and cheerfully to protect Maniq from the loneliness of being the last humans on earth. (Isuma Productions)
…
Expand
By Metascore
By Userscore