Release Date:

Feb 5, 1999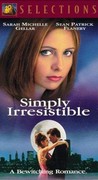 Starring:

Sarah Michelle Gellar

,

Sean Patrick Flanery

Summary:

A young department store manager (Flannery) finds himself falling in love against his will with a woman (Gellar) who has recently inherited a restaurant and whom he thinks may have strange magical powers.
Director:

Mark Tarlov

Genre(s):

Fantasy

,

Comedy

,

Romance

Rating:

PG-13

Runtime:

94 min
Please enter your birth date to continue:
You are not allowed to view this material at this time.
Old-fashioned and obvious, yes, like a featherweight comedy from the 1950s. But that's the charm.

The result is sometimes enchanting, but, more often than not, it's frustrating, because the disparate elements of the plot never quite gel.

Falls prey to the all-too-contemporary problem of complicating the tale until the ending is not only obvious, but prayed for between yawns. [9 February 1999, Tempo, p.2]

When the enchanted crab is the most appealing character in a movie, you know you're in some serious metaphoric hot water.

The premise was a yummy one in the Mexican hit "Like Water for Chocolate," but it's best to pack Tums in case of heartburn this time around. [5 February 1999, Life, p.11E]

Somehow both formulaic and bat-shit insane. It's sort of a given that films in this genre won't be rigorous cerebral exercises, but Simply Irresistible is almost hypnotic in its unyielding stupidity.