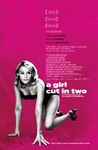 Starring:

Benoît Magimel

,

François Berléand

,

Ludivine Sagnier

Summary:

Gabrielle Deneige is an independent, ambitious TV weather girl torn between her love of a distinguished author several decades her senior, and the attentions of a headstrong, potentially unstable young suitor. An unspoken past between the two men heightens tensions, and though she's

Gabrielle Deneige is an independent, ambitious TV weather girl torn between her love of a distinguished author several decades her senior, and the attentions of a headstrong, potentially unstable young suitor. An unspoken past between the two men heightens tensions, and though she's initially certain of her love for one them, the see-saw demands and whims of both men keep confusing - and darkening - matters. Before long she's encountering emotional and societal forces well beyond her control, inexorably leading to a shocking clash of violence and passion. Inspired by the sensational Gilded Age murder of Madison Square Garden architect Stanford White, A Girl Cut in Two is trademark Chabrol: fiendishly entertaining and impossible to shake. (IFC Films)

…

Collapse
Director:

Claude Chabrol

Genre(s):

Drama

,

Thriller

Rating:

Not Rated

Runtime:

115 min
Please enter your birth date to continue:
You are not allowed to view this material at this time.
Impeccably made and uncompromisingly adult, Claude Chabrol's A Girl Cut in Two is unquestionably the work of a master.

A kind of deadpan soap opera - but one that, despite its high melodrama and wicked humor, delivers a real emotional wallop.

Keeps you off-balance as it establishes a world where every conversation is a flirtation, and trouble and heartbreak sneak in on little cat feet when no one's looking.

Would be worthy of the highest rating, except for a slight slackening of energy in the last 20 minutes.

Claude Chabrol's capacity to make shopworn material seem almost new is especially evident in this 2007 drama, which he cowrote with his stepdaughter, Cecile Maistre.

A Girl Cut in Two is a spry piece of work. Chabrol uses this sinister clown show as a means to puncture the media world's hot-air balloons--as well as to highlight the hypocrisies of his favorite target, the haute bourgeoisie.

Velvety storytelling still feels more thawed-out than heated.
It's hard to feel sorry for anyone in this tale of narcissism and betrayal. But it's got a certain perverse appeal...noone

It's hard to feel sorry for anyone in this tale of narcissism and betrayal. But it's got a certain perverse appeal...noone apologizes for their brutal behavior.

…

Expand

Consistently fascinating partly because of the great casting, partly because of the nice, steady pace. No surprises, really...just pure

Consistently fascinating partly because of the great casting, partly because of the nice, steady pace. No surprises, really...just pure Chabrol black all the way.

…

Expand