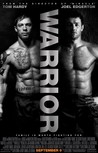 Starring:

Joel Edgerton

,

Nick Nolte

,

Tom Hardy

Summary:

An ex-Marine haunted by a tragic past, Tommy Riordan returns to his hometown of Pittsburgh and enlists his father, a recovered alcoholic and his former coach, to train him for an MMA tournament awarding the biggest purse in the history of the sport. As Tommy blazes a violent path towards the

An ex-Marine haunted by a tragic past, Tommy Riordan returns to his hometown of Pittsburgh and enlists his father, a recovered alcoholic and his former coach, to train him for an MMA tournament awarding the biggest purse in the history of the sport. As Tommy blazes a violent path towards the title prize, his brother, Brendan, a former MMA fighter unable to make ends meet as a public school teacher, returns to the amateur ring to provide for his family. Even though years have passed, recriminations and past betrayals keep Brendan bitterly estranged from both Tommy and his father. But when Brendan's unlikely rise as an underdog sets him on a collision course with Tommy, the two brothers must finally confront the forces that tore them apart, all the while waging the most intense, winner-takes-all battle of their lives. (Lionsgate)



…

Collapse
Director:

Gavin O'Connor

Genre(s):

Action

,

Drama

Rating:

PG-13

Runtime:

139 min
Please enter your birth date to continue:
You are not allowed to view this material at this time.
It hardly rewrites the rulebook, but Warrior is a powerful, moving and brilliant sports-pic-cum-family drama. Like "The Fighter," but with kicking.

It is appropriately blunt, powerful and relentless, a study of male bodies in sweaty motion and masculine emotions in teary turmoil.

This high-powered sports melodrama benefits from its strong male leads, a sinewy narrative, and the maverick attitude of MMA. But for all the contemporary references, it's essentially a spin on the story of Cain and Abel, which may be the reason it feels timeless.

It overcomes inescapable boxing and martial arts clichés and leaves you thoroughly sated, energized and wanting more.

Warrior aspires to myth. It's Cain and Abel battling it out in the face of a decidedly ungodly father before humanity goes down for the count. Strong stuff.

Warrior becomes increasingly shameless until, by the end, with the big fights fought, we are clearly meant to rise as one and applaud the indomitability of the human spirit. But the only indomitable thing about Warrior are its clichés.

A cheap exploitation picture wrapped in miles and miles of stale would-be Oscar scenes.
Fantastic movie, definitely a must watch. A very nice plot along with some awesome fight scenes. Unlike some other MMA/UFC movies, this was

Fantastic movie, definitely a must watch. A very nice plot along with some awesome fight scenes. Unlike some other MMA/UFC movies, this was not only focused on brutal action scenes, with a very developed back story, making the viewer very emotionally invested in the film.

…

Expand

Best movie. Mens and boys who have brothers can truly understand the point of this movie. In the end of the movie even the hardest guys will

Best movie. Mens and boys who have brothers can truly understand the point of this movie. In the end of the movie even the hardest guys will cry some tears.

…

Expand

Best movie of the year hands down. Very unique in that it does not have a clear antagonist. You're rooting for all of them each with their own

Best movie of the year hands down. Very unique in that it does not have a clear antagonist. You're rooting for all of them each with their own promises to fulfill. Tom Hardy's Tommy is just outstanding, the level of intensity showcased is unbelievably scary. Joel Edgerton's Brendan who is trying to make ends meet as a school teacher moonlights as a fighter in parking lots after hours to provide for his family and Nick Nolte's heart-breaking performance as the willing-to-do-anything-to-make-it-right-again estranged father of his two distant sons. And that barely scratched the surface of their story, the depth of the characters is amazingly rich. The first half of the movie builds the foundation for the brothers, their present lives, their rough childhood and their own motivations to get back in the cage, it's as exciting and entertaining as the fighting scenes itself. There's about 4-5 climaxes in Warrior it's outstanding. Unlike a lot of sports/boxing movies we've seen you feel the high-octane scenes. You're really immersed in the fighting sequences, you feel every punch, every kick, every takedown and every headlock because you care about the characters, you know the journey of how they got where they are and you know all too well their hopes and promises to the people they care for.

…

Expand

With great MMA fights and powerful storytelling, "Warrior" is definitely a triumph. I really don't know which brother I liked better: Tommy,

With great MMA fights and powerful storytelling, "Warrior" is definitely a triumph. I really don't know which brother I liked better: Tommy, an ex-Marine with regrets whose trying to make up and repair for it, or Brendan, whose family's welfare rides on his success or failure. You too will face this tough decision in this amazing film.

…

Expand

Absolutely phenomenal film. Great performances, gripping story, and sure, while it may play into some sports movie cliches, it is so much more

Absolutely phenomenal film. Great performances, gripping story, and sure, while it may play into some sports movie cliches, it is so much more than that. The heart and pain exuded by the characters is felt by the audience as if it is our own. Great example of how good a sports film can be.

…

Expand

The first third of Warrior has some of the best blue collar acting, blue collar writing and American filmmaking in decades. Joel Edgerton, Tom

The first third of Warrior has some of the best blue collar acting, blue collar writing and American filmmaking in decades. Joel Edgerton, Tom Hardy and Nick Nolte give outstanding performances. The last third of the film, which is an MMA tournament is very good, but by that point, Warrior has poured on more plot that ten movies. We know a great deal about these characters. We care. But the plot is thick and heavy. I hope the film finds an audience on video.

…

Expand

stupid movie and an insult to knowledgable mma fans. A walk-in that just mauls resident fighters at an mma gym? **** Ripping the doors off a

stupid movie and an insult to knowledgable mma fans. A walk-in that just mauls resident fighters at an mma gym? **** Ripping the doors off a tank and disappearing? What a load of **** A highschool teachers with one of the squishiest guards in mma history makes it to the finals and defeats the undefeated Russian machine? This is just blatant flag waving crap!

…

Expand