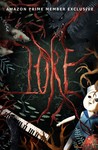 Summary:

Produced by Gale Anne Hurd and based on Aaron Mahnke's podcast of the same name, the anthology series explores the origins of horror legends such as body snatchers, vampires and werewolves with animated and dramatic recreations.

Genre(s):

Drama

,

Horror
Season 1 premiere date:

Oct 13, 2017
It all comes together spookily well, with Lore resembling nothing more than six late-night trips to the campfire for some splendidly spun creep-out stories.

Lore is a bit arch, and, predictably enough, a bit melodramatic. You wouldn't exactly call the show's historical re-enactments over-produced. ... Morbidly entertaining.

The show sometimes relies too much on the power of its actors to bring home the reality of its horror, and this doesn't always work--but when it does, it works very well.

This series wants to be informative. It can entertain with its information, but the audience has no investment in what's going on beyond curiosity, and live-action scenes take you out of what's happening more than it endears audiences to the real people.

As a visual series, it is stuck between the bulky, stiff material plane and the ethereal, failing to successfully transform into something at least as powerful, if not stronger, than what it already is.

Lore is a lackluster advertisement for the podcast for non-listeners and rarely distinctive enough to stand out as a TV show in its own right.

When Amazon's Lore allows Mr. Mahnke to just tell a story, it's pretty compelling. But when the show dives into dramatic re-creations of stories, Lore generally falters.
This show is frickin terrible. The guy never shuts the hell up and he sounds like a freakin robot..I know it was a pod cast but for baby jesus

This show is frickin terrible. The guy never shuts the hell up and he sounds like a freakin robot..I know it was a pod cast but for baby jesus in a cradle christ sake shut the hell up and let the visuals tell the story...GOD DAMN!! Unwatchable

…

Expand