Network:

PBS

Series Premiere Date:

Oct 22, 2013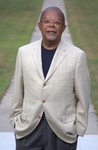 Summary:

Harvard professor Henry Louis Gates Jr guides viewers through 600 years of African Americans history in this six-part documentary.

Genre(s):

Documentary
Season 1 premiere date:

Oct 22, 2013

Air Time:

08:00 PM
Not a single minute seems superfluous. This is all-engrossing, and all-informative.

This ambitious undertaking sticks to over-arching themes through the chronology.

Inspiring stories of brave men, women and children introduce us to Harry Washington, one of George Washington's slaves, who ran away from Mount Vernon and joined the British Army; to the first sit-in (a refusal to worship from the "black pews") at a Philadelphia church in 1786; and to Mound Bayou, Miss., an all-black town founded proudly by former slaves. But we're left wishing there were time to learn more.

Although the subject is epic, the approach is intimate, even informal.

While there are intriguing anecdotes and stories scattered throughout the chapters made available, anyone reasonably well versed in African-American history will have to wade through plenty of padding to find the highlights.
Ancestral Obligation; Key To Motivating African American Youth

I finished Howard University with a BA degree in 1972 and a DDS in 1976. ItAncestral Obligation; Key To Motivating African American Youth

I finished Howard University with a BA degree in 1972 and a DDS in 1976. It was not until I was sixty six years old that I learned that General Oliver Otis Howard was part of the right wing of General Sherman's march to the sea through Georgia. That march passed approximately one mile from where I live today.

I have had several friends and colleagues express the notion that their children and some parents are "tired of slave movies". These same friends complain about the toxic culture of poor academic achievement in the public school system. We have lost our AA community griots; many of those old wisdom story tellers have passed on, and the few that are left are not on Facebook. We desperately need historic documentaries like Many Rivers to cross. I have been producing short docudramas using green screen technology to have local students portray local AA leaders like William Sanders Scarborough and John Oliver Killens.

AA adults and children must accept, learn, and embrace AA culture, and history to impart ancestral obligation to motivate AA youth to want to learn. At risk AA youth need this information for positive self- esteem and to be motivated to finish high school. Middle class high achieving AA youth need this knowledge to be inspired to give something back to their respective AA communities. For what John Donne, John Steinbeck, William E. B. Dubois, Booker T. Washington, and our beloved John Oliver Killens all knew was that we are all in the quest for a better life together. All American children need to know the AA diaspora, ancestral obligation is the key to AA educational motivation; our school bells really do toll for thee!
Thomas Duval DDS, MPH
Macon, Georgia

…

Expand