Network:

CBS

Series Premiere Date:

Mar 23, 2015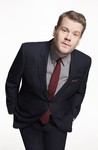 Season 1 premiere date:

Mar 23, 2015

Episode Length:

60
Corden is a talent worth watching for his sheer likability, musical and comedy talent, and genuine love of culture, pop and otherwise. He's bending the late-night comedy show formula to fit his skill set, which given this first outing, is impressive.

Corden clearly appears to have the goods.... Most importantly, he has an obvious ability to perform bits that'll hold up in the cold light of dawn, or more specifically on the Internet.

It was an undeniably endearing, energetic and star-studded hour of television.

There's definitely something Fallonized about the new Late Late Show, not necessarily in a bad way at all.... The device of bringing both Hanks and Mila Kunis on at once cocktail-party style is promising, but we'll see if it works with a wider range of guests.... Other elements of the show are embryonic. Musician-comedian Reggie Watts was an inspired choice for bandleader, and let's hope the show gives him an active role.

For all that he would shamelessly borrow from them across the hour, he seemed markedly different from that pack he's lumped in with. In fact, he was even refreshing.

The show relied heavily on pre-taped sketches: First came an overlong, cameo-heavy bit about Corden's unlikely path to the late-night lineup.... Corden bears an odd resemblance to a golden retriever—friendly, approachable, and desperately eager to please.

Corden is inoffensive and upbeat, so it's hard to hate him, but it's hard to imagine him building a dedicated following, either. Unlike Ferguson, who made his little corner of late night into something unique, Corden is just marking time until viewers fall asleep.
James Corden You are so funny! Love the show... love the interviews... and more over, how refreshing it is for an interviewer to ask open

James Corden You are so funny! Love the show... love the interviews... and more over, how refreshing it is for an interviewer to ask open questions... (without answering for them)... My family and I belly laughed at your One Direction and JB sketch.. Keep up the good work!

…

Expand

I used to be a David Letterman fan before his departure from late night t.v. and never really thought I would like another late night show

I used to be a David Letterman fan before his departure from late night t.v. and never really thought I would like another late night show again, because I always found the rest so lackluster. However, James Corden is absolutely owning the late night show business in my opinion! I find him to be absolutely charming, he brings out the best in the celebs he has on the show, and he is quite talented in his own right. His carpool karaoke segments are my absolute fave!...It puts the musicians in a much more relaxed environment where I think they are able to open up more and be more themselves. Thus we get to see a side of them we don't normally see and we wouldn't see if they were just performing on his show. His show is very outside the box at times and I love it! I hope CBS keeps him around for many, many years and maybe even gives him a better time slot, because I bet the ratings would just go right through the roof. If people love Ellen and Oprah they would absolutely adore James during prime time as long as nothing on his show changed!

…

Expand

I always find other late night talk shows boring but this one??? I always have a good dose of laugh everytime I watch it. It's like the man

I always find other late night talk shows boring but this one??? I always have a good dose of laugh everytime I watch it. It's like the man never seem to run out of ideas and antics. I hope he never runs out of those ideas. More power to the show!

…

Expand

The first episode was a real treat. James Conden showed off a sweet, good natured
personality that jibbed well with his first guests MilaThe first episode was a real treat. James Conden showed off a sweet, good natured
personality that jibbed well with his first guests Mila Kunis and Tom Hanks. The house band seems to be the edgy part of the show as well as the on-set bar. Conden proved his talent with the closing song as well as the skit looking at Hank's filmography. The Di Vinci Code bit made me laugh out loud alone. The set is a little distracting with heavy duty L.A. skyline model at seemingly dusk. The rest of the set seems retro-clubby with neon and the house band Karen a little too front and center. Bandleader Reggie Watts is a mystery but still a good start for a stranger in a strange job.

…

Expand

What I like about the show is James is trying something that has long been missing from late night tv: sincerity and talent. Like Johnny, way

What I like about the show is James is trying something that has long been missing from late night tv: sincerity and talent. Like Johnny, way way before him, he strives to make room for the guests to be the highlight of the show. He doesn't come with that comedian's need to be on top at all times.

…

Expand

Since i was previously DVR'ing Craing Ferguson ,i decided to give it a try with the new host.I like James Corden and I started to watch him

Since i was previously DVR'ing Craing Ferguson ,i decided to give it a try with the new host.I like James Corden and I started to watch him with an open mind. At the begining i enjoyed it and i could n't wait to watch the next episode, however i am starting to get sick of his schizophrenic ways of hosting the show... way too much compliments to the guests, trying to be on the right sides of things ,etc. and i can't put my finger on in what it is with the show that it's running thin . i guess, that piece of dancing in the middle of the street (Grease) was my breaking point . It was way too long and ridiculous . I guess, i am going to hang in there until Colbert comes along. I truly miss Craig Ferguson , Geoff and Secretariat...but i guess they are busy solving crimes. :D

…

Expand

The Late Late Show with James Corden is a mediocre attempt at copying Graham Norton. As a huge fan of Craig Ferguson, I am appalled by this

The Late Late Show with James Corden is a mediocre attempt at copying Graham Norton. As a huge fan of Craig Ferguson, I am appalled by this show. This is a **** version of Graham Norton, with a bit of Jimmy Fallon thrown in to appeal to Americans, because Americans love post-SNL Fallon for some reason. Everything he says to the guests sounds heavily scripted and extremely fake. I miss Craig ripping up the interview cards every episode. Overall, awful.

…

Expand