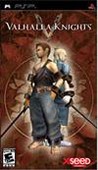 Summary:

A place that was forgotten by history, where humans, elves, dwarves, halflings and other various races lived together in harmony...it was a paradise, surrounded by deep green forests and crystal clear streams. However, the roar of the demons tore apart their peaceful lives. It was the return

A place that was forgotten by history, where humans, elves, dwarves, halflings and other various races lived together in harmony...it was a paradise, surrounded by deep green forests and crystal clear streams. However, the roar of the demons tore apart their peaceful lives. It was the return of the Dark Lord, the previous ruler of the land, which sparked a new round of battles that would eventually encompass all the races. Customizable characters give each player a unique experience. Select from five races (human, dwarf, halfling, elf, machine) and eight different job classes (Fighter, Mage, Priest, Thief, Knight, Samurai, Ninja, Anchor). Enjoy the vast selection of weapons, armor and accessories which also become visible on the in-game models when equipped. Real-time battles in which the player can switch between controlling any of the six party members on the fly. Complete quests to earn more gold to help recruit new party members or upgrade equipment. Network Play – Team up with other players in two multi-player modes, 2-Player Co-op Mode and 2-Player Versus Mode. All items and gold earned in multi-player can be carried back to the single-player game. [XSEED]

…

Expand

Developer:

K2 LLC

Genre(s):

Action RPG

# of players:

1-2

Cheats:

On GameFAQs

Rating:

E10+
A fabulous dungeon crawler, and easily the best PSP RPG to hit our shores. [Mar 2007, p.71]

While not a supremely inspired game, its limited premise is implemented so well from a technical and design standpoint that it's very easy to enjoy despite itself. [Mar 2007, p.56]

Solid visuals and audio, old-school charm and an absolutely huge adventure to slog through are not enough to offset the fact that this a brutally difficult game at the outset and it does nothing to help you along while you learn the ropes.

If you go into Valhalla Knights expecting a mindless, empty and soulless dungeon romp, then your expectations will be fulfilled. If that's what you want out of a game, Valhalla Knights delivers. However, if you foolishly come to this game anticipating a riveting story that propels the action with great characters and plot twists, expect to fall into a bottomless pit of frustration.

The character system seems deep and appealing, but is really fairly limited and what is there is undermined by the lack of true freedom in the game. Combat is a dreadfully boring experience that takes place in real-time in an ill-realized 'ring of death'. As for the rest of the game, the less said the better.

While I think it's kind of neat to have a big party of six tearing through dungeons, controlling them all during real-time combat is a bit cumbersome, and I wish the loot was a bit more inspiring than the generic fare you find here. [Mar 2007, p.95]

Valhalla Knights is a struggle to play, learn, and involve yourself in. I think there is an opportunity for crazy RPG players to enjoy themselves, but I also know that the game lacks so much substance that the marriage cannot last for long.
Fantastic visuals, great customization, innovative party system.

Great overall game, worth checking out.