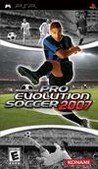 Summary:

PES 6 once again features the graphical and gameplay tweaks that enable each new title to play completely differently from previous incarnations. The shooting system has been the subject of extensive retouching, now enabling players to pull off much more accurate snap shots as well as being

able to exert a much larger feeling of control when going for quick half volleys or difficult full volleys. The intelligence of players has seen a marked improvement. For example, players now make more realistic runs into space, often pointing where they would like the ball played. The physical aspect has also been beefed up, with strikers using their sheer presence to turn defenders and likewise, the defenders stepping a yard away to enable them to force players away from goal and not letting them spin into dangerous positions. PES 6 also has a number of new teams licensed for inclusion, with the International roster now featuring the official kits for Argentina, the Netherlands, Italy, Spain and Sweden. New gameplay modes have been added and features like the much loved Master League mode also returns, together with a host of new tricks, feints and animations that can be used to bamboozle your opposition. [Konami]

…

Expand
Developer:

KCET

Genre(s):

Soccer

# of players:

1-2

Cheats:

On GameFAQs

Rating:

E
Persevere with teh D-pad/analogue nubbin purgatory and you'll discover a great PES. [Jan 2007, p.78]

It's by no means perfect, but PES6 is the best footie game on PSP and is essential for fans of the series. [Christmas 2006, p.88]

If you've been suffering with the last version in whatever form, success will be a lot sweeter for it, too.

Providing you can get your head around the overly crammed control system and slightly iffy player intelligence, the addition of Master League mode should provide many a pleasant train journey.
A superb addition to the pes series the campaign mode lets it down.

Fantastic game in every way apart from graphics which need to improve.

Much improved gameplay from previous version but slow downs when crosses are made brings the score down.

I really wanted to love this game, but the painful load times, the stupid player intelligence and the trickiness of attacking and defending m

ake it aggravating to play and at times, not a lot of fun at all.

…

Expand