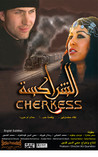 Summary:

The film story covers the arrival of immigrant Circassians to Ottoman Transjordan in the year 1900. Dostoyevsky said 'Beauty will save the world'... and this film is based on such a perception. The film shows the different aspects of two cultures, the Bedouin and the Circassian, who were

The film story covers the arrival of immigrant Circassians to Ottoman Transjordan in the year 1900. Dostoyevsky said 'Beauty will save the world'... and this film is based on such a perception. The film shows the different aspects of two cultures, the Bedouin and the Circassian, who were thrown together unwillingly by historical providence, creating a perfect recipe for controversy and violence but saved by the miraculous powers of innocent, unexpected love. This is a story of two young souls who fall passionately in love and by so doing create the opportunity for conflict and bloodshed... as well as for potential harmony and peaceful coexistence; the quintessence of drama, when the pendulum could swing in either direction. (Sindika Productions)

…

Expand
Director:

Mohy Quandour

Genre(s):

Drama

Rating:

Not Rated

Runtime:

117 min
Mr. Quandour's utopian vision may seem improbable - that fairy tale quality again - but his odd, guileless, folkloric movie doesn't feel cloying so much as something from a different world.

Despite much verbal huffing and puffing, rifle waving and scimitar rattling, Cherkess proceeds with an astounding lack of action.

In addition to the droll baby talk, any emotional resonance is undercut by the lead actress's rather unfortunate Snooki-esque hair and makeup.

But that hardly matters, as Cherkess is so inept it inspires appreciation of the craft that goes into even grade-B romantic melodrama such as last year's "The Other Woman."