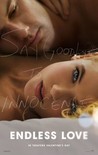 Director:

Shana Feste

Genre(s):

Drama

,

Romance

Rating:

PG-13

Runtime:

104 min
Please enter your birth date to continue:
You are not allowed to view this material at this time.
In the hands of director and co-writer Shana Feste (Country Strong), Endless Love has become a solidly engaging neo-'50s romantic melodrama.

Greenwood and Richardson make a fine, discordant couple and the young leads have a certain chemistry. If only Feste had realized she'd stripped almost all the conflict out of the story.

It's awfully tasteful and emotionally detached in its blissed-out depiction of beautiful young people cavorting in the sunlight.

A movie just begging to go up in the flames of camp. If only somebody had brought a match.

It's actually worse than the 1981 Franco Zeffirelli–Brooke Shields version — which is worse than being waterboarded but at least bears some resemblance to the book and its brilliantly addled '70s vibe.
Wasn't holding out much hope for this movie, however, I actually really enjoyed it. I am not usually the romantic film genre lover, but this

Wasn't holding out much hope for this movie, however, I actually really enjoyed it. I am not usually the romantic film genre lover, but this one surprised me with a gripping storyline, lovable characters and a love you really can feel through the screen.

…

Expand

The newer version of the '81 movie, which both of them were the adaptation of a book of the same name. This type of story is a kind of

The newer version of the '81 movie, which both of them were the adaptation of a book of the same name. This type of story is a kind of outdated, but this movie was updated according to the present time. So there's no doubt on convincing the teenagers and do like it. It was a mini version of the movie 'The Notebook', but everything happens in a very much soon, like in one summer and expands a bit in the last quarter. This movie got all the substance that teen romance theme should have like strong bond, emotions, resistance and a tragic.

I don't know still how many Hollywood is going to make a teen love story about a rich or popular boy and a poor or nerd girl, sometimes vice versa comes together. Recently I saw 'The Spectacular Now' which was not too far from it, but anyway cast and the story varied distinctly. This was the story of David, on his high school graduation day he reveals his crush on a rich geek girl that he waited for this day. The opposite had attracted each other and she finds the same feeling about him in her. Now they got one whole summer in front of them before moving on a different path to higher education or taking a job. Like the father from 'Father of the Bride', the overprotective father oppose the idea. But it only makes the stronger the young relationship. Somehow it has to end when summer is over, so what happens after that is the remaining.

''I found what you said inspiring.
And inspiration has been in short supply these days.''

The pair was good together, you can call it a fine chemistry. With the decent performances, music and cinematography, it looked a perfect movie to watch with your female (male) companion at the weekends. It was not, wow! sayable kind of movie, if you forget yourself, you will get into the movie's deep. Other than that probably you may not like it if you have already seen the '81 movie. I believe everyone had not seen that, so this movie is for those people.

Gabriella Wilde was so beautiful like I saw her first time in 'The Three Musketers' with that classical European royal house costume. Perhaps a better movie for Alex Pettyfer so far in his career as a lead actor. Except these two, the father character played by Bruce Greenwood was great. Definitely not it is his greatest execution, but one of his for sure that helped the movie to shape well. Overall, the movie might not be close to the earlier version or the book, but certainly not a bad one. Since I have not watched the old and not read the book, I give a go for it for those who are looking romance movies.

7.5/10

…

Expand

A remake of the soapy '80s classic of the same name, Endless Love is both dopey and overly serious in its execution making for an

A remake of the soapy '80s classic of the same name, Endless Love is both dopey and overly serious in its execution making for an unintentionally funny and campy piece of fluffy entertainment.

…

Expand

For the first fifty minutes of this film I wouldn't say it was good but at least it was watchable. I kind of bought the chemistry between the

For the first fifty minutes of this film I wouldn't say it was good but at least it was watchable. I kind of bought the chemistry between the two leads and thought there was a bit of campy but fun romance. Unfortunately any appealing aspects of the beginning are turned into some highly laughable parts in the second half. D+

…

Expand

as much as romantic movies have the same cliche's, the actors did superb but haven't we heard of the same father doesn't get along with

as much as romantic movies have the same cliche's, the actors did superb but haven't we heard of the same father doesn't get along with boyfriend story cliche #1 they stay together cliche number #2. the actors did superb more of a C performance. Grade C+

…

Expand

Wow. Just... wow. And not in a good way. Every cliché ever created crammed into an ENDLESS cheesefest that's also an extremely immoral

Wow. Just... wow. And not in a good way. Every cliché ever created crammed into an ENDLESS cheesefest that's also an extremely immoral movie. Case in point; The two leads have sex within three days of meeting each other and it's portrayed as the right thing for them to do. Did I mention that they're supposed to be 17? Yeah. The movie is supportive of teenagers being "young and dumb" and throwing every moral and scrap of logical thinking out the window. They have sex at least 3 times within their first week of dating and they do it every chance they get. I was thinking, "What is this, Basic Instinct?" Sadly, there are no ice pick murderers here, just corny dialogue and the most unoriginal story ever. Endless definitely fits this movie. It goes on forever.

…

Expand

As bad as it gets. I usually like romantic movies as a distraction to everyday reality but this movie had so many incoherences and it was so

As bad as it gets. I usually like romantic movies as a distraction to everyday reality but this movie had so many incoherences and it was so ridiculous that I couldn't even focus on the romantic story. The first hour is at least entertaining. It looks more like a videoclip or a clothing advertisement but it gets you in a romantic mood, wishing to find a fairytale love as the one the main characters share. However, in the middle of the movie, things get out of control when the writers try to make up barriers for the couple to be together in the form of an over controlling father in a story that could have had a little sense in the 50s, but never in the 21st century. The script seems to be written sometimes by a 12 year old with a lot of imagination and no sense of reality at all. Of course that is the target intended for the film so at least they may be happy.

…

Expand