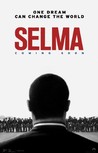 Starring:

Andre Holland

,

Carmen Ejogo

,

Common

,

David Oyelowo

,

Giovanni Ribisi

,

Lorraine Toussaint

,

Tim Roth

,

Tom Wilkinson

,

Wendell Pierce

Summary:

In 1965, Dr. Martin Luther King, Jr. (David Oyelowo) leads a dangerous campaign to secure equal voting rights in the face of violent opposition. The march from Selma to Montgomery culminates in President Johnson (Tom Wilkinson) signing the Voting Rights Act of 1965, one of the most

In 1965, Dr. Martin Luther King, Jr. (David Oyelowo) leads a dangerous campaign to secure equal voting rights in the face of violent opposition. The march from Selma to Montgomery culminates in President Johnson (Tom Wilkinson) signing the Voting Rights Act of 1965, one of the most significant victories for the civil rights movement.

…

Expand
Director:

Ava DuVernay

Genre(s):

Biography

,

Drama

,

History

Rating:

PG-13

Runtime:

128 min
Please enter your birth date to continue:
You are not allowed to view this material at this time.
Oyelowo takes full advantage of his close physical resemblance to King, but he wisely avoids mere impersonation, delivering a performance that's as sensitive as it is spellbinding.

With Selma, DuVernay has pulled off a tricky feat, a movie based on historical events that never feels dull, worthy, or lifeless; it hangs together as a story and not just part of a lesson plan. The movie is at once intimate and grand in scope.

Even if you think you know what's coming, Selma hums with suspense and surprise. Packed with incident and overflowing with fascinating characters, it is a triumph of efficient, emphatic cinematic storytelling. And much more than that, of course.

Like "Lincoln," written by Tony Kushner and directed by Steven Spielberg, DuVernay's Selma ushers us into the world of the backstage, back-room and back-scratching political process, dramatizing how the sausage was actually made.

Selma may be flawed, even spurious at points. But in its larger portrait of a man of dignity, purpose, and courage, and in Oyelowo's performance as that man, the film rings true.

The film's timing, in short, could hardly be more resonant. And DuVernay's most remarkable accomplishment may be that with such passion inspiring material, she has made such a measured, resolute and levelheaded film.

Unimpeachably important, ambitious in its scope and handsomely presented, it has all the hallmarks of a trophy winner, for better and worse.
It was magnificent! Director Ava DuVernay, short film director, really outdone herself! David Oyelowo as MLK, everything about this film as

It was magnificent! Director Ava DuVernay, short film director, really outdone herself! David Oyelowo as MLK, everything about this film as great! Well done!

…

Expand

This is probably one of the best movies I have ever seen. Oprah Winfrey was AMAZING as usual. The film can be very intense at times. It was

This is probably one of the best movies I have ever seen. Oprah Winfrey was AMAZING as usual. The film can be very intense at times. It was reminiscent of rounding up the Jews during world war 2 when the protestors were being beat (and sometimes murdered) by the police. Please see this film! It was nominated for best picture of the year at the Oscars for heaven sakes! And it deserves to win! A true and utter masterpiece.

…

Expand

One of the best civil rights movies I've ever seen. Chilling, emotional and important. David Oyelowo is remarkable, as is Ava DuVernay in the

One of the best civil rights movies I've ever seen. Chilling, emotional and important. David Oyelowo is remarkable, as is Ava DuVernay in the director's chair.

…

Expand

8.0/10................................................................................................................................................

"Selma" has strong performances and stands as a fascinating story rather than just a standard biopic. It's nice to see a film on such an

"Selma" has strong performances and stands as a fascinating story rather than just a standard biopic. It's nice to see a film on such an important part of US history done in a way that avoided being worthy or over-sentimental. Very watchable and well worth it, especially for audiences that enjoy solid dramas.

…

Expand

I completely understand why the critics raved about this movie, although I feel like the civil rights movement is one of those subjects that

I completely understand why the critics raved about this movie, although I feel like the civil rights movement is one of those subjects that will elicit great reviews no matter what. I'll admit that the movie was executed rather well, with strong acting and well-written dialogue, but overall this just wasn't a movie I cared about. MLK's character was disappointingly underdeveloped, and the pacing was pretty slow, especially the last half hour (and I'm typically not a fan of history lessons to begin with).

Also, I couldn't help but feel like this movie was a bit pointless. Race relations are certainly contentious these days, but EVERYONE at least realizes that voting equality is a no-brainer. If this movie is trying to make a political statement (which is probably the case considering the song during the credits), it's not going to change any opinions. However, if it's merely supposed to be a historical lesson, then it serves its purpose, although it is certainly not the first of its kind.

…

Expand

this movie is historically inaccurate, slow moving, and was so terrible, I left the theater before the movie had finished. I even researched

this movie is historically inaccurate, slow moving, and was so terrible, I left the theater before the movie had finished. I even researched this time period before watching this movie, and most of the facts were wrong. Do not watch this movie if you were looking for a documentary.

…

Expand