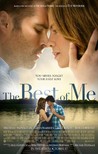 Starring:

James Marsden

,

Michelle Monaghan

Summary:

Former high school sweethearts Dawson and Amanda find themselves reunited after 20 years apart, when they return to their small town for the funeral of a beloved friend. Their bittersweet reunion reignites the love they've never forgotten, but soon they discover the forces that drove them

Former high school sweethearts Dawson and Amanda find themselves reunited after 20 years apart, when they return to their small town for the funeral of a beloved friend. Their bittersweet reunion reignites the love they've never forgotten, but soon they discover the forces that drove them apart twenty years ago live on, posing even more serious threats today. Spanning decades, this epic love story captures the enduring power of our first true love, and the wrenching choices we face when confronted with elusive second chances. [Relativity Media]

…

Expand
Director:

Michael Hoffman

Genre(s):

Drama

,

Romance

Rating:

PG-13

Runtime:

118 min
The Best of Me was a better film than I expected. Much of that is due to the performances delivered by Marsden, Monaghan, Liana Liberato and especially young Australian actor Luke Bracey as the younger version of Marsden's character.

What makes it slightly better than the others is an affable, low-key chemistry between James Marsden and Michelle Monaghan as star-crossed lovers.

The Best Of Me is neither the best Sparks adaptation, nor the worst; it's merely the most recent.

Even as characters are tweaked and actors bring a slightly different energy than his other movies, The Best of Me is still the same mushy Nicholas Sparks adaptation with drama so overwrought audience members can't help but laugh — at least until they're sniffling during the closing credits.

The bad news is that no matter how charming or fizzy the chemistry between the actors might be, they're still trapped in the dead, fake melodrama and brainless coincidences of a Nicholas Sparks story.

Sparks's preposterous approach has crystalized into cliché.

Already hobbled by an overwrought story that turns positively Hallmark-Movie-preposterous in its third act, journeyman director Michael Hoffman (Soapdish, The Last Station) can't conceive of a single memorable set-piece or rouse his actors into action. By the time Marsden's character has very polite sex with the love of his life with his pants still on, I was done.
"You never forget your first love." Yes, "The Best of Me" could be considered cheesy romantic predictable fluff, but I enjoyed it. Maybe I'm

"You never forget your first love." Yes, "The Best of Me" could be considered cheesy romantic predictable fluff, but I enjoyed it. Maybe I'm guilty of projecting my own "first love" memories as I watched this film, but I don't feel guilty about that one bit. If you're a fan of romance, and you don't have a problem removing the "critics" hat for a trip down memory lane, and for those feelings you had... that still kind of have you, give "The Best of Me" a shot.

…

Expand

The movie itself is a quality film containing a different feel, ending and plot than many sappy, love films. However, the film will be

The movie itself is a quality film containing a different feel, ending and plot than many sappy, love films. However, the film will be unsatisfying to readers of the book because of the unnecessary plot changes.

…

Expand

Overrated movie, with a predictable, but nice story. I don't think it was so bad, but it can't be called a good movie. I'm not sorry I watched

Overrated movie, with a predictable, but nice story. I don't think it was so bad, but it can't be called a good movie. I'm not sorry I watched it but I wouldn't do it again.

…

Expand

Usually I do not agree with the critics' score but they just about nailed this one! I should however mention I do not like romantic movies or

Usually I do not agree with the critics' score but they just about nailed this one! I should however mention I do not like romantic movies or "chick flicks". The only reason I watched this was because my girlfriend, yet again, forced me to another Nicholas Sparks' so-called "masterpiece". Now, I never read the book so I am unable to compare the two, which is why I am just basing my opinion as a random-movie-watcher-fan and not a die-hard Nicholas Sparks' fan.

Anyways, The Best of Me was somewhat entertaining and I found myself to enjoy it more than other romantic movies, the acting was fair majority of the time, it had some matured elements, and it was not overly dramatic in my opinion, but they were some scenes that ruined it for me. The movie was predictable; I was able to determine several plot twists and upcoming scenes. I was disappointed several times between the plot, ending, and themes.

In conclusion, I know this movie deserves a three when my girlfriend has mixed feelings over it...enough said. I personally would not recommend this movie to anyone I know. I guess for Nicholas Sparks' fans, this movie may be worth watching in theaters, but for non-Nicholas Sparks' fans (like me) do yourself a favor and wait to Redbox this one.

…

Expand

I hate Nicholas Sparks romantic book series into films, i also hate the the fact that screenwriters got inspired to the make Sparks'

I hate Nicholas Sparks romantic book series into films, i also hate the the fact that screenwriters got inspired to the make Sparks' bestseller and into a dumb atrocity romantic cliche'd screenplay. Will Fetters ( writer of 'Remember Me' and The Lucky One) turns another Nicholas Sparks bestseller into another careless screenplay HEY DO ME FAVOR AND LEAVE SHOW BUSINESS. This movie is about is two high school sweet heart reunite in to their small hometown after tuck died. James Marsden plays Dawson Cole, Michelle Monaghan plays Amanda, two like able actors are forced into Nicholas Sparks' toxic bubble. Michael Hoffman directed and co-wrote the screenplay, clearly he has no legitimate interpretation of a realistic relationship (what are going to expect of course this movie has no legitimate interpretation of a realistic relationship cause it's a Nicholas Sparks movie). This movie was doing great in the beginning of the movie i was going to give this movie a B but the movie was getting worst in the middle and the end it was predictable. The script was hilariously awful and the direction has gone wrong. Grade D- I not enjoy 'The Longest Ride' coming this year

…

Expand

A standard love story, and it's something that you'd expect nowadays. Its bad, but had its moments. But really, it could have done better.

A standard love story, and it's something that you'd expect nowadays. Its bad, but had its moments. But really, it could have done better. However, its a poorly executed movie.

…

Expand

The Best Of Me takes the title of the worst romance movie of the century. And those words can sum up how tiring, rushed and how Un- Nicholas

The Best Of Me takes the title of the worst romance movie of the century. And those words can sum up how tiring, rushed and how Un- Nicholas Sparks it is. It cut out major plot details from the book, gave us a horrible screenplay with both Marsden and Monaghan doing an atrocious job at their ultimate worst! This movie is a major disappointment to the fans of the book, including me (this was the only romance book that I read). This is a major exampke of book adaptations gone HORRIBLY WRONG. Its not even worth renting, and you know what this movie deserves my 0.

…

Expand