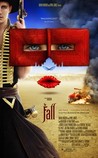 Starring:

Catinca Untaru

,

Lee Pace

Summary:

Los Angeles, circa 1920s: A little immigrant girl finds herself in a hospital recovering from a fall. She strikes up a friendship with a bedridden man, who captivates her with a whimsical story that removes her far from the hospital doldrums into the exotic landscapes of her imagination.

Los Angeles, circa 1920s: A little immigrant girl finds herself in a hospital recovering from a fall. She strikes up a friendship with a bedridden man, who captivates her with a whimsical story that removes her far from the hospital doldrums into the exotic landscapes of her imagination. Making sure he keeps the girl interested in the story, he interweaves her family and people she likes from the hospital into his tale. (Roadside Attractions)

…

Expand
Director:

Tarsem Singh

Genre(s):

Adventure

,

Drama

,

Fantasy

Rating:

R

Runtime:

117 min
Please enter your birth date to continue:
You are not allowed to view this material at this time.
A movie that you might want to see for no other reason than because it exists. There will never be another like it.

Dazzling and delirious, The Fall is a celebration of cinema, of old-fashioned storytelling and globe-hopping spectacle.

Some of the set pieces are ravishing, more often they're ravishingly clunky.

If the human details are often problematic, the IMAX-grade bombast, ceremonial camera, and Jodorowsky-esque eclecticism still combine for a singular spectacle.

Tarsem and his screenwriting collaborators aren't able to come up with enough interesting justifications for their sudden shifts, and soon the shape-shifting yarn just feels like lazy storytelling.

There is never a sense that The Fall exists for any reason besides simply being something nice to look at. Yet no matter how good-looking a film may be, if it's as sleep-inducing as this, there's simply no point.
After analysing this film and seeing it for a second time I have seen the masterpiece that is the fall. From the foreshadowing and great use

After analysing this film and seeing it for a second time I have seen the masterpiece that is the fall. From the foreshadowing and great use of symmetry in the opening scene to the beautiful images of tarsem's sets. Not only is this film great in an artistic way but dramatically it delivers a surprising punch for an art film that's main focus is it's visuals. I strongly recommend everyone to see this film although it is not for everyone.

…

Expand

If you like amazing cinematography, great writing and great storytelling go see this! If you like only typical Hollywood crap this movie

If you like amazing cinematography, great writing and great storytelling go see this! If you like only typical Hollywood crap this movie isn't for you.

…

Expand

The interplay of images and story unfolds to create a visually stunning and original epic film hidden within a drama. The tale is beautifully

The interplay of images and story unfolds to create a visually stunning and original epic film hidden within a drama. The tale is beautifully supported by the remarkable and natural performances of Pace and Untaru. And, the fact that it was filmed with a small budget and (at times) a small crew, makes it an even greater achievement.

…

Expand

When you were very young; when storybooks were read to you ... do you remember creating worlds so vivid that they were simply real, when you

When you were very young; when storybooks were read to you ... do you remember creating worlds so vivid that they were simply real, when you closed your eyes and imagined them to be? The Fall will invite comparisons to Pan's Labyrinth, The Adventures of Baron Munchausen, and maybe even The Wizard of Oz. It's a grown-up's storybook - a chance for you to sit down, revert back to your childhood, and become engrossed in make-believe again. However, if you've forgotten how to do that, you might have already outgrown this kind of film. This is storytelling as a fine art that not everyone will remember how to appreciate. Filmed in 18 countries over four years, this is also one of the most visually stunning movies I've seen. The symbolic uses color coupled with the rich palette, as well as the minimalist cinematography, create visual emotion like few films ever have. This one's better on the biggest screen you can find. In the end, The Fall is an ode to the magic of cinema.

…

Expand

Stunning cinematography. Imperfect characters, the way people are. The story progresses with steep pace, the way life is. A kaleidoscopic

Stunning cinematography. Imperfect characters, the way people are. The story progresses with steep pace, the way life is. A kaleidoscopic tour around what nature offers, what civilization created and the puny inners men still have.

…

Collapse

Catinca Untaru is soooo lovable...and the story is quite fun to be followed...this movie won Glass Bear Award at the Berlin Int'l Movie

Catinca Untaru is soooo lovable...and the story is quite fun to be followed...this movie won Glass Bear Award at the Berlin Int'l Movie Festival 2006...but to the lukewarm critics, I don't know whatever happened. And it's a movie you could enjoy though you go to the cinema alone.

…

Expand

Pretentious, artsy nonsense;.vacuous and incompetent. The director has a story to work, but little of that is apparent in the script, and

Pretentious, artsy nonsense;.vacuous and incompetent. The director has a story to work, but little of that is apparent in the script, and worse yet is he doesn't know how to render a dramatic scene. His actors try minimalist expressions to little effect. They try to cry but end up whining. He shooting angles are ridiculously wide and distant because he thinks the inanimate matter will speak where his actors fail to. He can thank his travel agent cum cinematographer for the postcard views.

…

Expand