Release Date:

Sep 26, 1975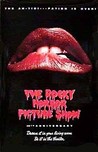 Director:

Jim Sharman

Genre(s):

Comedy

,

Musical

Rating:

R

Runtime:

100 min
Please enter your birth date to continue:
You are not allowed to view this material at this time.
For a movie that's mostly a plotless mix of old sci-fi flicks and Bowie-esque gender-bending, Rocky Horror continues to charm. That's due in part to the honest delight we take in the freedoms this movie so cheerfully flaunts.

The powerhouse of the film is Tim Curry's cross-dressing alien, Frank N. Furter, who would never reach these kinds of gloriously demented heights again.

The material inspires affection, given its knowing pastiche of everything from Universal horrors to '50s grade-Z sci-fi, and a shamelessly hedonistic, fiercely independent sensibility that must have seemed a welcome relief from the mainstream bombast of other '70s musicals.

The plot is only semi-comprehensible, but the nearly non-stop musical numbers-brilliant conflations of glam-rock and showtunes-and transgressive sexual energy keep things moving.

Dr. Furter is played by a British actor named Tim Curry, who bears a certain resemblance to Loretta Young in drag. He's the best thing in the movie, maybe because he seems to be having the most fun.

Most of the jokes that might have seemed jolly fun on stage now appear obvious and even flat. The sparkle's gone.

The wit is too weak to sustain a film, and the songs all sound the same.
An amazing movie with many themes and messages. From the concept of pleasure to human worth this movie is truly a thought provoking

An amazing movie with many themes and messages. From the concept of pleasure to human worth this movie is truly a thought provoking interesting viewing experience. The music and wildness is also a plus!

…

Expand

If you are able to understand the bizarre surroundings, which combines the comedy and other things like music, then you will love it. is a

If you are able to understand the bizarre surroundings, which combines the comedy and other things like music, then you will love it. is a unique film in its kind... Very good movie.

…

Expand

The awesome musical cult classic ever made. The characters are memorable, the songs and Tim Curry are freakin awesome. The best song of all

The awesome musical cult classic ever made. The characters are memorable, the songs and Tim Curry are freakin awesome. The best song of all time of this film is sweet tranvestite.

…

Expand

I really want to hate this movie, but I those songs just can not be erased and are catchy as hell.

The comedy is feels a bit forced most ofI really want to hate this movie, but I those songs just can not be erased and are catchy as hell.

The comedy is feels a bit forced most of the time, but Curry, as, usual, give a fantastic and unforgettable performance (yet leaving me feeling really confused at the same time.) However when the movie tries to have a serious moment, or just plain old exposition, it tends to drag a bit.

Overall:
For what it is and when it came out, it is surprisingly original. But it is the songs that steal show and make this the cult classic that is. Like I said before, I despise this movie. Yet I also really enjoy it. The movie leaves me feeling wrong all over, yet entertained.

…

Expand

Totally on the money as a representation of dark humour but time has aged this film and there is no denying that it is not scary. Tim Curry is

Totally on the money as a representation of dark humour but time has aged this film and there is no denying that it is not scary. Tim Curry is made of the stuff of legends and he is the only bright spark in an otherwise slightly dull experience. Wholly relevant but underwhelming and slightly too niche for my tastes. I am sure this works better as literature or musical. 72/100

…

Expand

"The Rocky Horror PIcture Show" is a terrible example of what happens when you forcefully fuse different genres into one big pot.

"The Rocky Horror PIcture Show" is a terrible example of what happens when you forcefully fuse different genres into one big pot. Nevertheless, the music is great and at least the film earns recognition as the 'godfather' of all cult films mostly due to a true crazy performance by Tim Curry. A fan boy must-watch.

…

Expand

this movie was rpetty bad, at least i think. i don't know why it has an 8.1 here!! this movie has NO JOKES in it at all and NO SCARY either.

this movie was rpetty bad, at least i think. i don't know why it has an 8.1 here!! this movie has NO JOKES in it at all and NO SCARY either. your supposed to watch it in a room full of nerds who shout stupid stuff at it that is also not funny. it is a ripoff of rifftrax but less funy.

…

Expand