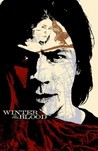 Summary:

Virgil First Raise (Chaske Spencer) embarks on a wild and darkly comic odyssey to retrieve his renegade wife and the beloved rifle she stole.
While the story lags and suffers in its attempt to adapt such a complicated internal narrative and personal struggle, the Smith brothers have created a truly beautiful and unique film that deserves to be seen; a creative accomplishment not only of filmmaking but of capturing this world.

At the end of Winter In The Blood, there's a general sense that not everything the Smiths attempted has worked, but it's hard to separate the strong moments from the weak ones, much as Virgil can't separate one day from the next.

Winter in the Blood is a difficult film to get a handle on, not least because it often feels like it should be easier to dismiss. But then it locks onto a moment that is unexpectedly arresting and little jabs of poetic meaning or hard-earned truths reel a viewer back in.

Its offbeat aesthetic largely flaunts for appeal, suffocating character and thematic ambition underneath its flashiness.

An obvious labor of love, this hand-crafted film is beautifully made – photographed, scored and edited with a grubby lyricism that makes its shortage of plot momentum all the more frustrating.

Every time a story thread seems to be getting somewhere, Winter in the Blood vaults to something else, with little regard for the tale's rhythms — the movie doesn't feel like a puzzle to solve; it's a puzzle to assemble.

The journey from page to screen may have battered Mr. Welch's novel, but its lamenting heart beats loud and clear.