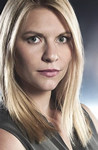 Summary:

Season four picks up about six months after season three with Carrie working in Pakistan and Afghanistan.

Genre(s):

Drama
Season 4 premiere date:

Oct 5, 2014

Episode Length:

60

Air Time:

09:00 PM
Homeland's fourth season feels as fresh, important and relevant as yesterday's news--or tomorrow's news. A bracing, intelligent start.

The rebooted Homeland promises to be an engaging, streamlined CIA thriller with a few big ideas about America and the war on terrorism.

We're getting the character we knew she was capable of being, with the added layer of new motherhood.... Admittedly, it's too early to declare definitively that Homeland is back, but I will say it's back to being a show I'm looking forward to watching, rather than one that made me angry as it lost its credibility mostly and lost its way completely.

By episode 3, Homeland starts connecting. A murder mystery becomes intriguing, key franchise assets (including Mandy Patinkin's Saul) are plugged directly into the main narrative, and a new agent (Michael O'Keefe) provides a welcome spark.

The show feels new again, but that doesn't mean it feels fully refreshed, nor is it immune to painting itself into the same sort of corners it got stuck in before.

You'll still need to suspend disbelief to accept her as someone the CIA could trust again, much less as anonymous enough for clandestine work. But if you can make the leap, it looks as if the post-Brody world still has stories worth telling.

There is a flatness to the supporting characters--Saul's wife and Carrie's sister are now garden-variety Prestige Cable nags--and a measured predictability to the overall story that drains too much tension from even the sight of a wig-free Corey Stoll. Yet Mandy Patinkin and F. Murray Abraham are still fantastic, the show still employs top-notch directors and Homeland can still rustle up an atmosphere of tense isolation when it needs to. All in all, many of the tin-eared elements would more or less tolerable if I were still intrigued by Carrie Mathison.
best season so far for me
best season so far for me
best season so far for me best season so far for me best season so far for me bestbest season so far for me
best season so far for me
best season so far for me
best season so far for me
best season so far for me
best season so far for me
best season so far for me
best season so far for me
best season so far for me
best season so far for me

…

Expand

Brody who? The story line for season is even more compelling and gripping than ever. I am glad that the Brody phase is finally over, the show

Brody who? The story line for season is even more compelling and gripping than ever. I am glad that the Brody phase is finally over, the show can shine again with Claire Danes and the other characters. Oh boy, Claire Danes: equally, her acting is as superb as always, of course, another main reason I am still watching this loyally.

Well, I am up to episode nine, and things are getting "worse" than ever!!! I adore it!!

…

Expand

I am really happy about the direction Homeland is going. I always felt after season 2 that the Brody storyline was getting a bit stretched.

I am really happy about the direction Homeland is going. I always felt after season 2 that the Brody storyline was getting a bit stretched. Now that he's gone, Homeland can be what it shoul've been all about giant plots on terrorism and events of national interest. Not myopic and short storylines

…

Expand

"The Drone Queen" was the best television episode since the season finales of GTO and The Americans. The scene where Carrie is in the back

"The Drone Queen" was the best television episode since the season finales of GTO and The Americans. The scene where Carrie is in the back seat as Quinn drives away from "the predicament" they were up to Carrie (blood on face mirror scene) shows why Homeland is still one of the best shows on TV and why it can still be better than Season 1 (aka the peak of American television). Not only is the scene visually break taking but acting and the inner drama it just unlike anything anywhere on television.
The only problem with Homeland, and has been a problem since the beginning is that political plots that are not based on actual or historical events (The Americans) must be airtight. Plot holes are all over television, but in political/military drama they are far more glaring because although it's only fiction, it seems, to the viewer, like much is at stake.
"Trylon and Perisphere" was one of the worst, if not the worst in the series. The shameful part is that the scenes with Carrie and her baby were very effective, very good. It showed just how much of a monster Carrie is become. She was always a little off, but now she is turning into a cold-blood killer (contrast this Carrie with the Carrie that was heartbroken after losing one of her agents in the early part of season 1).
However, the plot in which they used to get Carrie and her daughter together was absolutely stupid. The inner drama of the characters is there. It is smart. The other drama is sloppy, unbelievable. So here's where we are. Homeland must, must downside its political scale if it wants to return to and surpass its form.
8/10 because Carrie single handing saves this show, along with the pure beauty of the picture, and hides the plot hoes, but I am not sure she can "Carrie" the show through an entire season.

…

Expand

Its a show still worth watching but its best days are behind it. It does has excellent production quality and decent suspense. Also Claire

Its a show still worth watching but its best days are behind it. It does has excellent production quality and decent suspense. Also Claire Danes is superb in her role. Its just that the intrigue and political machinations and her psychological disorder are not that interesting anymore, especially as the season progressed. The supporting cast is pretty bland now apart from her co agent Brody replacement. His demobilization story line is very good. Otherwise Its a show that while good isn't great.

…

Expand

It was pathetic to see season 4 depicting completely a wrong picture of Islamabad..Probably they shot season 4 in Capetown which is way

It was pathetic to see season 4 depicting completely a wrong picture of Islamabad..Probably they shot season 4 in Capetown which is way different than Islamabad. Islamabad is beautiful planned city in the foothills of Himalayas. And here you see all the streets and markets like a normal backward city. It might be interesting season but making a negative opinion of the world about a beautiful city is unfair.

…

Expand

I used to like this series a lot. Seasons 1-3 were great. Season 4 so far is a complete turnover of the show. Everything that made the

I used to like this series a lot. Seasons 1-3 were great. Season 4 so far is a complete turnover of the show. Everything that made the previous seasons so great was removed. The show has been turned into a kind of copy of 24. But with a hysterical, crazy person as the main lead actor. While in previous seasons the focus was on who are the good guys who are the bad guys? is Broady a good or bad guy? etc.. in this season the bad guys are very clearly pinpointed. This season appears to be very reflective of the current US. foreign policy and warmongering and general racist sentiment in the US.
That one of the main lead actors was killed of in the last season does not bother me too much. What bothers me is, that anything related to the questions and stories unfolded in previous episodes is just left unanswered and put behind as resolved. The show made a change, what made it good before is gone.

…

Expand