Network:

ABC

Series Premiere Date:

Sep 25, 2014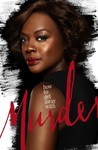 Starring:

Charlie Weber

,

Liza Weil

,

Viola Davis

Summary:

Criminal law professor Annalise Keating (Viola Davis) selects a group of her students to help her out at her law firm.

Genre(s):

Drama
Creator:

Peter Nowalk

Season 1 premiere date:

Sep 25, 2014

Episode Length:

60
Please enter your birth date to watch this video:
You are not allowed to view this material at this time.
How to Get Away With Murder begins with an actual murder--a group of hypercompetitive law students are fighting over what to do with the body--before it flashes back to their first day in Keating's class, quickly establishing each character before discrediting our first impressions.... Thanks to Davis' powerfully layered performance, it's impossible to read Keating.

It actually improves upon the successful formula by downplaying any romantic entanglements, which, at times, have weighed down the leads of Rhimes's other shows.

Davis goes all Sasha Fierce on the role. In fact, her potent performance nearly overwhelms the show, something that rarely happens on TV. She certainly makes the younger contingent of the cast fade into the woodwork.

How to Get Away with Murder is no "Good Wife" in the sophistication (or writing) departments, and when key turning points in the case involve witnesses who are color blind, you just want to Skype with Jessica Fletcher from "Murder, She Wrote" to wrap this one up.

For now, it appears to be a whodunit told in flashbacks and an ensemble drama whose ensemble has yet to fully emerge from Davis' formidable shadow.

It doesn't offer enough fun to balance out the multiple improbabilities in its storyline, the constant time-shifts, the hard-to-follow scenes in the dark or what we're expected to accept about the legal and academic worlds.
This show has more twists and turns than a roller coaster! It kept me glued to the TV and wanting more! Viola Davis is amazing as Annalise

This show has more twists and turns than a roller coaster! It kept me glued to the TV and wanting more! Viola Davis is amazing as Annalise Keating! Best new show of the year,

…

Expand

This show is one I recommend to everybody. It is well-directed with a good cast. The actors do a pretty good job, and big hats off to Viola

This show is one I recommend to everybody. It is well-directed with a good cast. The actors do a pretty good job, and big hats off to Viola Davis who plays Annalise Keating in the show. Hopefully, this show won't take us towards cliches and give us a new experience.

…

Expand

This show is amazing, sexy, and addictive. Viola Davis has such presence as a ruthless law professor. If you like a good mystery that's told

This show is amazing, sexy, and addictive. Viola Davis has such presence as a ruthless law professor. If you like a good mystery that's told very intelligently, then you'll love this.

…

Expand

A great new show from ABC that keeps us stuck to TV, each scene is refreshing and captivating. With a good cast and a seductive argument this

A great new show from ABC that keeps us stuck to TV, each scene is refreshing and captivating. With a good cast and a seductive argument this series will keep us stuck (again :P) and looking forward to the events of the next episodes. I can not wait for the next episodes.

…

Expand

One of the most improbably new shows I have seen. The plot was borderline looney. The courtroom scenes were ridiculous. I could go on and

One of the most improbably new shows I have seen. The plot was borderline looney. The courtroom scenes were ridiculous. I could go on and on but I don't see much point. If you love "The Good Wife", you will not like this show. If you love "Grey's Anatomy", you'll probably like it.

Two good things. Viola Davis and the show is shot in and around Philadelphia. Not much else.

…

Expand

I watched the whole season after Viola Davis won, so I had high hopes. After only a few episodes I began to question the judgment of those

I watched the whole season after Viola Davis won, so I had high hopes. After only a few episodes I began to question the judgment of those who gave a positive review of this show, and the much-hyped admiration for Ms Davis's performance. Well, the show's plot and subplots have so many twists and turns that it was difficult to follow with logic. I discovered early on that it's a soap opera, so never mind how unrealistic the story gets. What's also difficult to understand was why Ms Davis performance was admired. She was so good in the movie "Doubt," but here whatever acting talent she has was negated by bad writing. All I did was wonder when is she going to cry (she cries "ghetto" tears, OBVIOUSLY acting! nothing understated). There were episodes she cried at least three times, even when it was not necessary. What a letdown!

…

Expand

Idiotic, sophomoric, pretentious and boring. All of the characters are totally unlikeable. Total waste of air time. It can't get cancelled

Idiotic, sophomoric, pretentious and boring. All of the characters are totally unlikeable. Total waste of air time. It can't get cancelled soon enough.

…

Expand