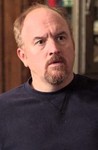 Summary:

After 19 months, the Emmy-winning comedy returns with a 14 episode season.

Genre(s):

Comedy

Show Type:

In Season

Season 4 premiere date:

May 5, 2014

Episode Length:

30

Air Time:

10:30 PM
What stuns me still about Louie is the complete unpredictability of it all as all four episodes defy TV comedy's habit of going from point A to point B by taking viewers on another trip altogether.

Its main purpose is to confront the taboo, and whether that means exploring just how far Louie will go into the "experimental" side of masturbation in the season premiere or simply digging into his ugliest prejudices about overweight women, the show can be revelatory.

This is a long way from a half-hour sitcom about a dysthymic guy comedian and his everyday nuisances. It's good to see that Louie intends to keep pressing our limits.

Louie is television's best half-hour drama. It's also one of the best comedies, when it still wants to be, which isn't all that often.

It's clear that C.K. made good use of the time off to recharge his creative batteries. The season's third episode, "So Did the Fat Lady," is his best yet.

The fourth season's new episodes feel as fresh--and misanthropic--as ever.
This guy makes a really interesting show so far. Not what you would expect and totally his yet still entertaining. I think he has been

brilliant so far with this show and hope he is successful for many more seasons. I give it a rare 10 because honestly it is so unique and entertain every season.

…

Expand

Incredible, as usual, the depth and the comedy are beautifully dark and equally funny, so depressing and uplifting at the same time, it has

now become my favourite show.

…

Expand

Never watched Louie before. I was flipping through channels last night and caught this episode at the start. It was weird and really awkward

but I was strangely intrigued by it. As the episode went on it got stranger and more bizarre. By the end of this episode, everything was getting out of hand and Louie is left with an ultimatum that seems to set up a really interesting plot for the rest of the season.

…

Expand

A big fan of Louis C.K. and his work. I've been watching this since the first season and it's by far the best comedy series you'll find on TV.

The reason why Louie stands alone amongst the other comedy shows is that it takes the dark and intellectual side of comedy and delivers it in such a way that it gives you a good laugh and has a touch of realism which makes you reflect upon it.
Beautifully scripted with those long and continuous shots makes it cinematic and one of a kind.

…

Expand

As much as I just love Louis CK and really value and respect his work, I really have mixed feeling about this new season. The Elevator arc,

which is almost half of the season had its moments, but the few last episodes with the reintroduction of pamela pretty much kills everything, it's boring and awkward, the character played by pamela adlon is unlikeable, unfunny and weird., a really bad ending to season 4. The first sign that something was wrong with the show was "So Did The Fat Lady" with it's insufferable patronizing monologue, the whole marijuana arc also did not work well. Overall this season of the show falls short of expectation :(

…

Expand