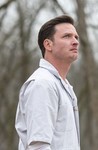 Starring:

Abigail Spencer, Bruce McKinnon, Luke Kirby

Summary:

After 19 years in prison for the rape and murder of his girlfriend, Daniel Holden (Aden Young) is released due to DNA evidence. His return home brings new challenges including new family members and a divided community.

Genre(s):

Drama
Creator:

Ray McKinnon

Show Type:

In Season

Season 1 premiere date:

Apr 22, 2013

Episode Length:

60

Air Time:

10:00 PM
It's a breathtaking work of immense beauty and a thought-provoking meditation on the nature of crime and punishment, of identity and solitude, of guilt and absolution. It is, quite simply, the best new show of 2013.

There's not a bad performance to be had in Rectify, which even features Hal Holbrook as Holden's former lawyer. But it's Young, whose character veers from a deceptive lethargy to moments of dry humor, who carries every scene he's in as he finds ways to allow us glimpses of the man still imprisoned behind the mask.

The good news is that this contemplative, utterly engrossing and frequently gorgeous character study achieves and then surpasses both of those goals [justify the network's foray into the field while living up to the Sundance brand] over the course of its initial six episode season.

Flawless production design and lush cinematography make Rectify visually stunning, but its simmering mystery and artfully depicted dysfunction make every scene hum with tension.

It's not rushing us to the next plot point. It's content to be present. It breathes.

[Rectify] feels damply airless--the tension might be ripped open at any moment by a thunderclap of revelation.... It's a disturbing, impressive performance [from Aden Young as Daniel]. [13 May 2013, p.49]

For about an episode and a quarter, it's very good television. But over the rest of its six-episode first season it resembles nothing so much as a bad indie film, the kind of slow and tepid bummer that used to fill Sundance's late nights and afternoons when it was a full-time movie channel.
The casting choice and the acting being drawn from all of the actors in this show has been nothing but wondrous. Rarely have I ever been

The casting choice and the acting being drawn from all of the actors in this show has been nothing but wondrous. Rarely have I ever been drawn, with such rapture, to the edge of my seat with the energy and slow building intensity of each and every episode.
To the two tracks which the story is following that stand out for me is the deep insight into Daniel's life on death row, which has been both harrowing, and curious to watch unfold, and then that of his half brother, who is now, the age Daniel was when he was convicted and sent to prison. It brings the reality of just how young he was when he and his family's life changed so dramatically, and then how that would shape the mind of a young 18 year old over the next 20 years. Throw in the possibility of his innocence, and the rift within family and township as to his guilt, creates a well directed, produced and skilled performance by all involved in this shows making. Definitely a show of which the next season shall be eagerly awaited.

…

Expand

This is a mesmerizing and engrossing story that captured me right from the first episode. It raises all kinds of questions and thoughts about

This is a mesmerizing and engrossing story that captured me right from the first episode. It raises all kinds of questions and thoughts about someone missing 20 years on the outside. Very thought provoking; we need more of this kind of programming. Have seen 3 can't wait for the next 3. Bravo to the writers, producers, directors and fine cast.

…

Collapse

Masterpiece. That is all you need to know. If you loved Six Feet Under there is gold for you here yet by no means in a copycat fashion.

Masterpiece. That is all you need to know. If you loved Six Feet Under there is gold for you here yet by no means in a copycat fashion. Best show on TV in the best of the best ranks with True Detective.

…

Expand

Brilliant in the acting, writing and directing. This show is meant to be savored and pondered and experienced in a way that teaches us the

Brilliant in the acting, writing and directing. This show is meant to be savored and pondered and experienced in a way that teaches us the nature of being vulnerable, fragile and broken by an experience, The main character does this in such a touching and moving way that you are left wanting to be witness to his changes, thoughts, movements etc. His humanity his pain is so right palpable that you want to actually witness his journey his evolution his liberation despite the obvious feelings of being alone, angry and deeply wounded by his time in jail. Just a beautifully executed show.

…

Expand

The first 4 episodes had me mesmerized. It's deep, thought provoking, intelligent and brilliant. It deliberately goes away from where most

The first 4 episodes had me mesmerized. It's deep, thought provoking, intelligent and brilliant. It deliberately goes away from where most other American series would go. So far it's not about "who did it?" but "what prison can do to you if you're already different." It reminds me of "Rip Van Winkle" and "The Idiot" and "Temple Grandin" all wrapped together in a cornucopia of taut little scenes that all give up profound perceptions. Yet it manages to keep it's feet on the ground by having none of the characters one dimensional (except so far the Senator) and it keeps many of them uneasy to read, so that curiosity builds to see which way things will play out. And it's American!!

…

Expand

Captivating, Suspenseful, Brilliantly Crafted and Wonderfully Acted. Very rare to come across such a quality show that moves at a nice pace

Captivating, Suspenseful, Brilliantly Crafted and Wonderfully Acted. Very rare to come across such a quality show that moves at a nice pace and always keeps you interested. The mystery and the journey of the lead character is what is really engrossing.

…

Expand

Guess I must be missing something based on the 9s and 10s showing up here. Me? I guess I was a little worn down by "Forrest Gump Leaves

Guess I must be missing something based on the 9s and 10s showing up here. Me? I guess I was a little worn down by "Forrest Gump Leaves Prison." It's not that I'm unsympathetic to a man returning to society after two decades of what we are told is quite likely wrongful incarceration, but it was 20 years, not 200. Aden Young isn't "dazed and confused" as much as "dumb and dumber." My goodness, he was imprisoned in the 1990s, not the 1890s. Things haven't changed that much. Heck, there were even large volume soft drinks back then, but the idea of a 32 oz. cup seems to have confounded him at one point.

But let's get to the characters. Can we get more cliched? I don't think so. The vengeful D.A. cum "Foghorn Leghorn"-type state senator. The equally vengeful and "what's-he-hiding?" current sheriff. The Henry Fonda-esque former sheriff (I think) who is morally conflicted by the fact that science (DNA) says not guilty while most town leaders see the release as BS. Oh, then there's the randy waitress trysting with the state senator, the jealous step-brother, the sympathetic wife of the jealous step-brother (she, of course, is conflicted and finds the newly released "innocent" almost irresistibly sympathetic), the noble sister, the cold mother and, last but certainly not least, the yin/yang inmates conveniently available for contrasting flashbacks. One is a redneck who torments the lead character while the other is open to the idea of reading W. Sumerset Maugham's "Of Human Bondage." Puh-leeze. What a collection of cliches!!

I'm waiting for the scene when the newly freed character stops to take in the true meaning of a summer's shower and spots a small bird ruffling its feathers in the rain. Ah, freedom!

Ah, wake me when it's over.

…

Expand