Network:

HBO

Series Premiere Date:

Jun 29, 2014

Season #:

1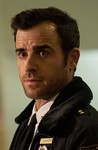 Summary:

Three years after "The Sudden Departure," where two percent of the world's population disappeared suddenly, the townspeople of Mapleton struggle with life including Police Chief Kevin Garvey (Justin Theroux), who has to deal with mysterious happenings in town, his two rebelling teenaged

children, as well as a cult called the Guilty Remnant that includes Laurie (Amy Brenneman), a self-proclaimed prophet named "Holy Wayne" (Paterson Joseph), Rev. Matt Jamison (Christopher Eccleston), and Mayor Lucy Warburton (Amanda Warren) in this drama series based on Tom Perrotta's novel of the same name.

…

Expand

Genre(s):

Drama
Show Type:

Between Seasons

Season 1 premiere date:

Jun 29, 2014

Episode Length:

60

Air Time:

10:00 PM
None of this would work without compelling characters. Fortunately, The Leftovers has bunches of them.

Even the best version of The Leftovers, if it proves a complete creative success, will not be a show for everyone. Yet it believes fervently, messily, heartbreakingly, that even two percent of everyone means more than you can imagine.

Grim it sounds and grim it is, but in choosing to focus on the kind of survival stories that no one signs up for but that to some extent eventually shape us all, it can be unexpectedly eloquent about love and loss.

Flawed but fascinating. ... At times it can seem too proud of its virtuous noncommerciality; its slowness can seem shallow, its artiness willful. I'm still not sure what kind of show it wants to be ... But I'm going to stick with it.

The first few episodes don't showcase enough artistry to justify all the slogging and weeping, the bloodied faces and broken hearts. But I'd be lying if I said The Leftovers didn't fascinate me.

None of the performances so far are enough to override or ameliorate all the concoctions and detours of the TV version.

Almost every moment here is staged to scream, "Look at me! I'm arty!" Lindelof, burned mightily by the backlash over "Lost's" ridiculous finale, has all but told reporters that the mystery central to The Leftovers will never be explained. That leaves you with a show wallowing in smug self-importance, melancholy and drear week after week.
I usually don't rate until the whole season is over because it is only fair, but I feel the need to give a 10 in an attempt to average out the

stupidity. 0 after one episode? And the reviews are making assumptions that may not end up being true. Also, if 140+ million people vanished from the face of the earth with no explanation as to why, it would be international news and would be a big deal. People are so stupid, but I guess it is the Internet, right? Anyway, loved the pilot. Compelling and well written, and yes I will change my rating if the show ends up being less than excellent, but I'll make that decision when the season is over.

…

Expand

Dark, Moody and like Lost (Lindelof's ground-breaking series) it doesn't pander to the less attentive and the impatient, This is an intriguing

and thought provoking ride about grief and loss in the most extraordinary of circumstances.

…

Expand

I wouldn't usually review a show before the first season has aired, but some of these negative reviews are ridiculous.
The show it

atmospheric, has a nuanced and endlessly intriguing premise and is anchored by some great performances. Can't wait for the rest of the first season.

…

Expand

I had high expectations for this show, I have been sadly disappointed mostly by the mute smoking characters. If they are suppose to be

purifying themselves, starting a new, why would they be smoking!? That's not the only disappointing thing, having millions of people disappear sounds cool, but the writers jump three years a head. Don't most story lines have a beginning before a middle!? I do have to say the only thing that I have enjoyed so far is Justin Theroux, hope to see more of his pecs and abs.

…

Expand

How original? A large cast of disparate characters all involved in some way in some major mysterious, maybe spiritual, happening and now

we'll follow all of them to see how this works out. I cannot recall watching a more pointlessly depressing television show than the first episode of "The Leftovers". Is it possible that the title actually refers to some incomplete scripts left over in Mr. Lindelof's refrigerator.

2% of the world's population has mysteriously disappeared. If that was a spoiler, you must be living on Mars. In our little target town, three years have passed and no one seems to have been able to get beyond this event or to get on with their lives, raising their children, stop being pointlessly rude to each other, etc., etc. The entire 75 minutes of the initial episode wallowed in depression and mystery. OK -- I don't necessarily want to watch "America's Got Talent", but I sure don't need to get down and wallow in misery with this show. I have instructed my DVR, "ENOUGH"!

…

Expand

I want my money and those 3h back HBO. The rapture premise is basically a scam.
There is no attempt to explain where the chosen went. Aliens, God, Flash combustion?
Will it happen again? Will they return? Will we know?
I don't mind a philosophical show at the occasion, but it better be worth it. And this is not.
An episode of The LeftOvers loses the viewer in confusion and non happening with the feeling to have been robbed of one hour. Bad acting, bad scripting, bad story.
Seriously HBO, cancel me that ****

…

Expand
Published:

September 17, 2014

With the summer TV season winding down, it's time to re-evaluate the summer shows. Find out why critics now love shows like FX's You're the Worst and The Bridge, read what they thought of BoJack Horseman, The Leftovers and Halt and Catch Fire, and see if The Strain and Masters of Sex are heading downhill.