Network:

HBO

Series Premiere Date:

Jun 29, 2014

Season #:

1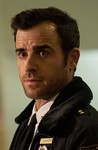 Starring:

Justin Theroux, Amy Brenneman, Christopher Eccleston

Summary:

Three years after "The Sudden Departure," where two percent of the world's population disappeared suddenly, the townspeople of Mapleton struggle with life including Police Chief Kevin Garvey (Justin Theroux), who has to deal with mysterious happenings in town, his two rebelling teenaged

children, as well as a cult called the Guilty Remnant that includes Laurie (Amy Brenneman), a self-proclaimed prophet named "Holy Wayne" (Paterson Joseph), Rev. Matt Jamison (Christopher Eccleston), and Mayor Lucy Warburton (Amanda Warren) in this drama series based on Tom Perrotta's novel of the same name.

…

Expand

Genre(s):

Drama
Creator:

Damon Lindelof, Tom Perrotta

Show Type:

Between Seasons

Season 1 premiere date:

Jun 29, 2014

Episode Length:

60

Air Time:

10:00 PM
None of this would work without compelling characters. Fortunately, The Leftovers has bunches of them.

Even the best version of The Leftovers, if it proves a complete creative success, will not be a show for everyone. Yet it believes fervently, messily, heartbreakingly, that even two percent of everyone means more than you can imagine.

Grim it sounds and grim it is, but in choosing to focus on the kind of survival stories that no one signs up for but that to some extent eventually shape us all, it can be unexpectedly eloquent about love and loss.

Flawed but fascinating. ... At times it can seem too proud of its virtuous noncommerciality; its slowness can seem shallow, its artiness willful. I'm still not sure what kind of show it wants to be ... But I'm going to stick with it.

The first few episodes don't showcase enough artistry to justify all the slogging and weeping, the bloodied faces and broken hearts. But I'd be lying if I said The Leftovers didn't fascinate me.

None of the performances so far are enough to override or ameliorate all the concoctions and detours of the TV version.

Almost every moment here is staged to scream, "Look at me! I'm arty!" Lindelof, burned mightily by the backlash over "Lost's" ridiculous finale, has all but told reporters that the mystery central to The Leftovers will never be explained. That leaves you with a show wallowing in smug self-importance, melancholy and drear week after week.
Published:

September 17, 2014

With the summer TV season winding down, it's time to re-evaluate the summer shows. Find out why critics now love shows like FX's You're the Worst and The Bridge, read what they thought of BoJack Horseman, The Leftovers and Halt and Catch Fire, and see if The Strain and Masters of Sex are heading downhill.