Network:

FX

Series Premiere Date:

Jul 13, 2014

Season #:

1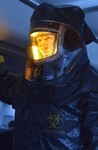 Summary:

Based on Guillermo del Toro and Chuck Hogan's vampire novel trilogy, Dr. Ephraim Goodweather (Corey Stoll) and the Center for Disease Control Canary Team in New York City investigate a rapidly spreading virus that may be related to vampirism.

Genre(s):

Drama

,

Horror

,

Science Fiction

Show Type:

In Season

Season 1 premiere date:

Jul 13, 2014

Episode Length:

60

Air Time:

10:00 PM
Enter The Strain, which just may turn out to be the best-executed, most cleverly constructed and most universally enjoyable fright-monger of them all.

Campy, creepy, and convincing, The Strain is oddly riveting, with a gleeful, pulpy momentum propelling the plot.

Ominous, creepy and utterly engaging, The Strain is like the perfect drive-in movie.

This is cult-classic, midnight-movie horror, designed in meticulous, mythology-respecting detail for comic-book readers and fangirls and -boys.

[The first episode is] a little dawdling and predictable and unsure of its tone, with cardboard characters and flat dialogue. Things pick up after that, though--once everyone's been brought onstage and the story set in motion, the episodes have more snap, and the horror scenes go from pedestrian to actually creepy.

At times the portentous dialogue can sound hokey, but for the most part, the slick pilot and three subsequent episodes set the tone for a series with enough of a hook to get under one's skin.

Despite a great deal of visible effort, the first four episodes of The Strain never succeeded in making Corey Stoll's epidemiologist character even remotely compelling. Unfortunately most of the other characters are even more superficial and predictable, which made it nearly impossible to stay engaged when they began doing dumb things. The only real bright spot in The Strain is David Bradley.
Awesome! Some say the show is childish, but I don't care. It takes itself completely seriously, and that is what makes it worth watching.

This from a diehard fan of the televised Salem's Lot. You gonna tell James Mason not to take his henchman role too seriously? I think not. The guy playing Eichhorst is so scary, he's terrific. No matter how ridiculous it may get, I think the Strain serves as a much-needed corrective to all the simpy, sappy and outrageously romanticized vampire porn out there. No hotties here, just monsters. Cool.

…

Expand

This was probably the best new show all year. At first, it felt as though it was going to be a really long movie, like some other new shows

from this year, but later on, I dismissed that feeling. The characters were great, with few exceptions. I can't find anything wrong with this movie. It keeps viewers in the dark about what thing are, whether they're zombies, vampires, parasites, or all three. After seeing the first episode, I certainly hope that there are many more to come.

…

Expand

Very entertaining, an extended summer blockbuster.

It's good they get the CDC stuff out of the way in the first episode, it's not very authentic in many obvious ways -- but so what, no need for the bio-hazard suits after episode 1 ;-)

Hopefully they'll wind up the story line in 1 season, or do 1 season for each book, and not drag it out -- it could easily turn into another Walking Dead, with luck it won't.

…

Expand

Night Zero, the first episode is out and as in all TV shows, movies, animations … it is most important episode for me as watcher. Most of

people will decide if they will continue to watch depending on pilot and from what we see in Night Zero, show might be better then impressions from trailer and spoilers.

Night Zero story:

An commercial airliner lands and stands silent, cold and dead, CDC agent Ephraim Goodweather investigates the plane to find that the passengers are infected by a vile plague. But …i am not going to spoil anymore.
We already talked a bit about The Strain and i still cant say if plot is similar to some other materials, for now i see it as original plot but some might say different. I have read few articles on the net and most of them have first impression "it is story of blood thirsty vampires" … hmm for me that creature from coffin was more like death god. Ok it sucked blood but what the hell was that movement, it almost vanished like ghost. Guillermo del Toro brought some of his mystery world in series, you can see a lot of that in Pan's Labrynth, and it is good thing that add some more intrigue in story. While plot seams straightforward, we are set in middle of game of chess. Ephraim Goodweather still don't see that he was being played by people close to him, thus he is just a pawn in bigger game that has roots in past. First episode left so much questions opened that need to be filled up with information, what is that creature, who organized escape and how will Eph fight all that wicked things.

Acting was good, there is lot of characters involved that tells me plot will be expanded and not so focused only on one person or two. Next episode is called The Box and will be aired Sun. Jul. 20 at 10:00 pm on FX.

…

Expand

whenever i watch a pilot and get the feeling this show doesn't belong to my universe... i'm normally 100% sure i will not follow it... i had

this feeling with The Strain, it has a Carpenter vibe at times, but the main character and his gimmicks and overrated dramatized personal life... is just pathetic,i cant stand people dealing with sons and daughters that feels like a cartoon impersonation rather a real life story... it's really hard to incorporate kids in dramas without being to simple or plane childish

…

Expand

This review contains spoilers, click expand to view.

I am going to have to agree with mjkelly93 on this one. In the first place, the writers (and the "star") are so stupid that they don't even know that "CDC" stands for "Centers FOR Disease Control," not "Centers OF Disease Control." I would say the acting was wooden, but that would be an insult to trees. The SFX are so cheesy that they are at least 10 year-old technology. The plot-line is older than I am, and I am almost as old as the crazy bearded guy. BTW, note to Ted Cruz: we really have to get serious about the immigration problem in America because lately several plots have called for nut jobs to risk the fate of the world so some family member could be cleared through US Immigration! Meanwhile, the star has an extreme "hottie" colleague hanging all over him, while back at home his estranged wife wants to make whoppie with Mr. Maytag. Jettison this turkey and watch Halle Berry on "Extant"! The only reason I gave this a "2" instead of a "0" is that something worse can always come along.

…

Expand

I always find it interesting, no, perplexing, how it is we watch, presumably, the same productions, but come away with what are sometimes

diametrically opposed assessments. The media pros, with one notable exception, are enthusiastically endorsing "The Strain", which must itself BE a strain. Maybe it's p.c. endorsement of Del Toro, whether what he does is good, bad, or indifferent. Maybe? Anyway, my fellow reviewers who discerned this series trite, contrived, derivative, lame, predictable, often ridiculous, and, well, strained, are spot on. Either the creative and talented people who can produce high quality entertainment are all on vacation in Martha's Vineyard, or there aren't any available because they're otherwise occupied. Yes, there are a few, too few, TV productions of high quality, with intelligent, witty, clever, and creative scripts, deft direction, and believable, professional acting, but, alas, "The Strain" definitely is not among them.

…

Expand