Network:

FX

Series Premiere Date:

Jul 13, 2014

Season #:

1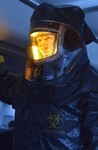 Starring:

Robin Atkin Downes, Sean Astin, Kevin Durand

Summary:

Based on Guillermo del Toro and Chuck Hogan's vampire novel trilogy, Dr. Ephraim Goodweather (Corey Stoll) and the Center for Disease Control Canary Team in New York City investigate a rapidly spreading virus that may be related to vampirism.

Genre(s):

Drama

,

Horror

,

Science Fiction
Creator:

Guillermo del Toro, Chuck Hogan

Show Type:

Between Seasons

Season 1 premiere date:

Jul 13, 2014

Episode Length:

60

Air Time:

10:00 PM
Enter The Strain, which just may turn out to be the best-executed, most cleverly constructed and most universally enjoyable fright-monger of them all.

Campy, creepy, and convincing, The Strain is oddly riveting, with a gleeful, pulpy momentum propelling the plot.

Ominous, creepy and utterly engaging, The Strain is like the perfect drive-in movie.

This is cult-classic, midnight-movie horror, designed in meticulous, mythology-respecting detail for comic-book readers and fangirls and -boys.

[The first episode is] a little dawdling and predictable and unsure of its tone, with cardboard characters and flat dialogue. Things pick up after that, though--once everyone's been brought onstage and the story set in motion, the episodes have more snap, and the horror scenes go from pedestrian to actually creepy.

At times the portentous dialogue can sound hokey, but for the most part, the slick pilot and three subsequent episodes set the tone for a series with enough of a hook to get under one's skin.

Despite a great deal of visible effort, the first four episodes of The Strain never succeeded in making Corey Stoll's epidemiologist character even remotely compelling. Unfortunately most of the other characters are even more superficial and predictable, which made it nearly impossible to stay engaged when they began doing dumb things. The only real bright spot in The Strain is David Bradley.
It takes a few episodes to get going, but OMG. This show is so good and criminally underrated. Easily my favourite show on TV right now and

probably only second to Game of Thrones as favourite show of all time. It is kinda similar to the Walking Dead but the monsters pose a MUCH better threat and it is not bogged down but set rules as surprises, mysteries and twists a plenty. Like the end of Episode 4 really knocked my socks off. The main character is a bit of a drip but aside from that it has Walder Frey decapitating Vampires with a walking stick sword and a silver shooting nail gun. I mean come on, this just writes itself.

…

Expand

Very entertaining, an extended summer blockbuster.

It's good they get the CDC stuff out of the way in the first episode, it's not very authentic in many obvious ways -- but so what, no need for the bio-hazard suits after episode 1 ;-)

Hopefully they'll wind up the story line in 1 season, or do 1 season for each book, and not drag it out -- it could easily turn into another Walking Dead, with luck it won't.

…

Expand

3 episodes in and so far I have been looking forward to seeing the next one. It has that early Fringe scifi investigation feel the way the

story unfolds. Then you have that comic book like super natural monsters and characters. I do wish the acting and camera work could do better. Anyway, if you like scifi comic book type shows, it is a good bet that you would also like this show.

…

Expand

The show is canpy as hell and fun but I fear that the ultimate reveal will be less interesting that I've been hoping for. The lead actor who

played one of the best characters on house of cards is really the only thing that is holding the show together. Also I should say that Guillermo Deltoro's creatures are tremendous.

…

Expand

I was hoping for a good horror show. The few short trailers that aired on FX before it came out looked really good. 3 episodes in and the show

has done nothing but disappoint me. The vampire/monster designs are awesome and despite the lack of any sort of fear I do see potential here. It's just a shame that for every compelling element the show has so far, it squanders it in the worst possible ways.

None of the characters have yet to grab me in any way, and the main character "Eph" is a type I find completely unlikable. It doesn't help that the majority of the acting here is pretty awful and that the dialog is often horrendous. There are certain characters who are beginning to show potential, but they hardly get enough screen time.

Every now and then something cool will happen on-screen, usually when the show is focusing on the infected characters changing, but so far the show is nothing but wasted potential. After only 3 episodes the show has proven to be both un-scary and poorly written. Maybe the show will get better as it progresses, but as of right now I can't recommend it to anyone.

…

Expand

Incredibly disappointing. Zero originality. Every single scene is lifted from some much better movie or tv show and the characters are

likewise recycled and bland. If you're in your early 20's and haven't really watched a lot of movies this show might by okay, but for me the plagiarism was so rife as to be insulting. Zero entertainment value, which is exactly the rating I'm giving it.

…

Expand
Published:

September 17, 2014

With the summer TV season winding down, it's time to re-evaluate the summer shows. Find out why critics now love shows like FX's You're the Worst and The Bridge, read what they thought of BoJack Horseman, The Leftovers and Halt and Catch Fire, and see if The Strain and Masters of Sex are heading downhill.