Network:

FX

Series Premiere Date:

Jul 13, 2014

Season #:

1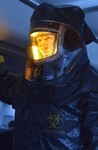 Summary:

Based on Guillermo del Toro and Chuck Hogan's vampire novel trilogy, Dr. Ephraim Goodweather (Corey Stoll) and the Center for Disease Control Canary Team in New York City investigate a rapidly spreading virus that may be related to vampirism.

Genre(s):

Drama

,

Horror

,

Science Fiction

Show Type:

In Season

Season 1 premiere date:

Jul 13, 2014

Episode Length:

60

Air Time:

10:00 PM
Enter The Strain, which just may turn out to be the best-executed, most cleverly constructed and most universally enjoyable fright-monger of them all.

Campy, creepy, and convincing, The Strain is oddly riveting, with a gleeful, pulpy momentum propelling the plot.

Ominous, creepy and utterly engaging, The Strain is like the perfect drive-in movie.

This is cult-classic, midnight-movie horror, designed in meticulous, mythology-respecting detail for comic-book readers and fangirls and -boys.

[The first episode is] a little dawdling and predictable and unsure of its tone, with cardboard characters and flat dialogue. Things pick up after that, though--once everyone's been brought onstage and the story set in motion, the episodes have more snap, and the horror scenes go from pedestrian to actually creepy.

At times the portentous dialogue can sound hokey, but for the most part, the slick pilot and three subsequent episodes set the tone for a series with enough of a hook to get under one's skin.

Despite a great deal of visible effort, the first four episodes of The Strain never succeeded in making Corey Stoll's epidemiologist character even remotely compelling. Unfortunately most of the other characters are even more superficial and predictable, which made it nearly impossible to stay engaged when they began doing dumb things. The only real bright spot in The Strain is David Bradley.
Sorry, critics, I love this show, it is very edgy and different. Big Fan in Boston. It is super scary and well worth watching for those who

love thrills and terror.

…

Expand

Awesome! Some say the show is childish, but I don't care. It takes itself completely seriously, and that is what makes it worth watching.

This from a diehard fan of the televised Salem's Lot. You gonna tell James Mason not to take his henchman role too seriously? I think not. The guy playing Eichhorst is so scary, he's terrific. No matter how ridiculous it may get, I think the Strain serves as a much-needed corrective to all the simpy, sappy and outrageously romanticized vampire porn out there. No hotties here, just monsters. Cool.

…

Expand

Very entertaining, an extended summer blockbuster.

It's good they get the CDC stuff out of the way in the first episode, it's not very authentic in many obvious ways -- but so what, no need for the bio-hazard suits after episode 1 ;-)

Hopefully they'll wind up the story line in 1 season, or do 1 season for each book, and not drag it out -- it could easily turn into another Walking Dead, with luck it won't.

…

Expand

The back story has a bigger promise than the current focus on the lead protagonist and his life as Dr. Ephraim Goodweather (Eph). It is the

simplicity (or laziness) of the infrastructure that could potentially weaken the series in using this typical work-obsessed male lead through the usual stereotypes with a broken marriage and adoring son. Add in the ex-mistress as his sidekick who fixes his tie and his duplicitous co-worker who plies him with milk and caters to his every need and they have created a one dimensional typified narcissistic character. In building someone up with a god complex they could have least make him likeable.

Although visually interesting, why use a NYC backdrop, maybe a remote rural location would have been more interesting (or am I simply influenced by the tension in the rural outback of the Jeepers Creepers milieu).

In sum it's the acting that is the missing link in this series not the story. David Bradley's character is the only primary lynchpin that gels the interest in the story together and am looking forward to finding out more about him and his connection with the mysterious blood-thirsty coffin-bound parasite. Personally I would prefer less on the relationship drama and more on the unfolding horror story.

…

Expand

I read all the books, and they get worse and worse as they go along with ever more ridiculous and unrealistic scenarios, such as flimsy puny

humans out muscling vampires and running away successfully and all the different idiotic things that are needed for the humans to do well against vastly superior forces. So basically, I'm really worried that these first episodes are as good as it will get. There are I'm guessing, about six seasons worth of stuff in the books.

Having said that, these first few episodes have been pretty good, well episode 1 and 2. episode 3 is fraying at the edges with terribly predictable scenes coming in every now and then... but... what the heck, it's gory escapist fun, sadly with much more in common than a hollywood movie where we are treated like idiots than a classy american tv show like true detective.

…

Expand

Production and acting of the highest quality cannot cover the flimsy concept and cut-and-paste script. This is exactly the role that Berry

does well (see, Cloud Atlas) if it weren't for the awful screenplay. I was looking for something in the X-Files, Fringe bracket but this one just adds to the growing pile of generic sci-fi/sci-fantasy out there. Where are the good creators these days - Spielberg who?

…

Expand

Incredibly disappointing. Zero originality. Every single scene is lifted from some much better movie or tv show and the characters are

likewise recycled and bland. If you're in your early 20's and haven't really watched a lot of movies this show might by okay, but for me the plagiarism was so rife as to be insulting. Zero entertainment value, which is exactly the rating I'm giving it.

…

Expand
Published:

September 17, 2014

With the summer TV season winding down, it's time to re-evaluate the summer shows. Find out why critics now love shows like FX's You're the Worst and The Bridge, read what they thought of BoJack Horseman, The Leftovers and Halt and Catch Fire, and see if The Strain and Masters of Sex are heading downhill.