Network:

ABC

Series Premiere Date:

Mar 5, 2015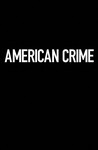 Starring:

Felicity Huffman

,

Timothy Hutton

,

Benito Martinez

Summary:

Race, class, and gender are explored in this John Ridley drama that focuses on the lives of people involved in the trial for the home invasion that left a war hero dead and his wife on life support in a Central California town.

Genre(s):

Drama
Creator:

John Ridley

Season 1 premiere date:

Mar 5, 2015

Episode Length:

60
Please enter your birth date to watch this video:
You are not allowed to view this material at this time.
A searing, humane drama that succeeds at making urgent, artful pop culture by engaging the world, not looking away from it.

This is often a stirring and deeply felt portrait of people in an extended state of crisis.

One of the most powerful and original dramas to grace the broadcast networks in years.

Crime works best as an allegory when the racial anxiety casts a pall over the characters rather than actively driving their conversations.

American Crime is indeed filled with some impressive material, if you can get past the pretensions.... Both Hutton and Huffman act up a storm.

It's not always comfortable or reassuring. It's just a strong story told by a strong cast.

To its credit, American Crime puts race on the table as a topic that the characters confront and talk about with refreshing frankness, but the show as a whole is so predictable and lacking in depth that there's little else to recommend it.
The usual John Ridley over-writing, but my God, how freakin' great that something this raw shows up on network where more than a relative

The usual John Ridley over-writing, but my God, how freakin' great that something this raw shows up on network where more than a relative handful of people will see it! Let's stop navel-gazing, people, and be thrilled at the risk-taking involved here. No heroes. All complexity. Which face in the mirror are you, or I? Plenty of mirrors to go around. Maybe this kind of story requires the heavy hand of Ridley. It's not about nuance, afterall, or subtlety. This ain't no Downton Abbey nonsense, thank God! I doubt PBS would have had the cojones to run anything this relevant, unless it originated in Great Britain first! So, all praise to ABC and Ridley.

…

Expand

Riveting, provocative and smart TV...Felicity Huffman and Tim Hutton are exceptional. Loved how it all came together at the end. I can not

Riveting, provocative and smart TV...Felicity Huffman and Tim Hutton are exceptional. Loved how it all came together at the end. I can not wait until Regina King appears.

…

Expand

A beautifully nuanced series. Impeccably directed and sharply written above all. The performances all around, especially from Felicity

A beautifully nuanced series. Impeccably directed and sharply written above all. The performances all around, especially from Felicity Huffman, Tim Hutton, Penelope Miller, Benito Martinez, & W. Earl Brown were sublime and transcendent. Excited to see where the show goes, and the more boundaries it pushes.

…

Expand

Very good acting, writing and dramatic camera work. The story pulls you in and takes you for an emotional ride where you may least expect to

Very good acting, writing and dramatic camera work. The story pulls you in and takes you for an emotional ride where you may least expect to go. This series, mimics life in that all endings aren't the happiest or the ones you are ready for.

…

Expand

This review contains spoilers

, click expand to view

.

I was ready to score this as a 10 until the final episode. I thought the acting was excellent all around and characters were aggravating but realistic. However, IMO, the finale was kind of empty, very frustrating and, in some cases, illogical.

…

Expand

sorry to say, interpreting is good, but plot is too much of a drama for me, plot is quite simple, focusing too much in the characters, I hope

sorry to say, interpreting is good, but plot is too much of a drama for me, plot is quite simple, focusing too much in the characters, I hope that acting-purists enjoy the show, I will move on to a different one. Good luck

…

Expand

Just got done watching Season 1 . I thought it was decent but very predicable . Started watching the season 2 and the people in season 2 are

Just got done watching Season 1 . I thought it was decent but very predicable . Started watching the season 2 and the people in season 2 are the same actors that died in season 1 playing different roles. That sucks turned it right off..Won't watch again.

…

Expand