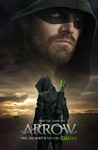 Episode Details & Credits
Starring:
Paul Blackthorne, Paul Blackthorne, Jamey Sheridan, Willa Holland, Katie Cassidy, Katie Cassidy, Susanna Thompson, John Barrowman, David Ramsey, Stephen Amell, Colton Haynes, Emily Bett Rickards, Colin Donnell, Manu Bennett
Summary:
The Dark Archer visits a seismologist to further The Undertaking. Meanwhile, Laurel makes a decision after Tommy tells her the truth, and Roy and Thea try to find The Hood. In flashback, Fyers tells the captive Oliver, Shado, and Slade of his plans for the missiles and for Yao Fei.
Genre(s):
Drama

,

Action & Adventure

,

Fantasy
Seasons & Episodes
Season 8

Season 7

Season 6

Season 5

Season 4

Season 3

Season 2

Season 1

Season 1 Overview

Air Date: October 10, 2012

S1:E23. Sacrifice

Air Date: May 15, 2013

S1:E22. Darkness On the Edge of Town

Air Date: May 8, 2013

S1:E21. The Undertaking

Air Date: May 1, 2013

S1:E20. Home Invasion

Air Date: April 24, 2013

S1:E19. Unfinished Business

Air Date: April 3, 2013

S1:E18. Salvation

Air Date: March 27, 2013

S1:E17. The Huntress Returns

Air Date: March 20, 2013

S1:E16. Dead to Rights

Air Date: February 27, 2013

S1:E15. Dodger

Air Date: February 20, 2013

S1:E14. The Odyssey

Air Date: February 13, 2013

S1:E13. Betrayal

Air Date: February 6, 2013

S1:E12. Vertigo

Air Date: January 30, 2013

S1:E11. Trust But Verify

Air Date: January 23, 2013

S1:E10. Burned

Air Date: January 16, 2013

S1:E9. Year's End

Air Date: December 12, 2012

S1:E8. Vendetta

Air Date: December 5, 2012

S1:E7. Muse of Fire

Air Date: November 28, 2012

S1:E6. Legacies

Air Date: November 14, 2012

S1:E5. Damaged

Air Date: November 7, 2012

S1:E4. An Innocent Man

Air Date: October 31, 2012

S1:E3. Lone Gunmen

Air Date: October 24, 2012

S1:E2. Honor Thy Father

Air Date: October 17, 2012

S1:E1. Pilot

Air Date: October 10, 2012