Network:

Hulu

Series Premiere Date:

Oct 19, 2016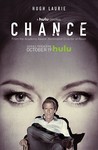 Summary:

Based on the book by Kem Nunn, in the midst of a divorce, San Francisco forensic neuropsychiatrist Eldon Chance (Hugh Laurie) becomes involved with a married patient (Gretchen Mol) which brings trouble in the form of her abusive homicide detective husband (Paul Adelstein).

Genre(s):

Drama
Season 1 premiere date:

Oct 19, 2016

Episode Length:

60
Chance is paced extremely well, building with tension from the outset. It'll hook you, then surprise you.

Chance sometimes feels like it's a mystery without a question, operating best when Eldon is the focus instead of Jaclyn, his indefinable patient. The series is also far from a pulse-pounding ride, a la "Breaking Bad," as most of the first five episodes are spent establishing motivations. But Chance is buoyed by a strong supporting turn from Embry and an aptly nuanced take from the hot-like-fire Laurie, meaning audiences open to a little self-reflection should volunteer to be victims for this one.

A series like Chance seems natural for binge watching, and that makes Hulu's strategy of releasing episodes week by week, just like on television, seem frustrating. Fans of psychological thrillers, though, are likely to find Chance worth the wait.

Chance is a psychological thriller that is both intriguing and intelligent. While it can come across as high brow and esoteric at times, the three episodes I watched were barely enough to keep me satiated.

So far it's involving to a degree but never enthralling to the max.

Though the series remains entertaining, attractively moody, and sensationally well-acted, there's a lack of urgency and personal import that can be felt throughout that keeps this inarguably good show from being a great one.

Unfortunately, the burned-out doctor is so naive and so laughably gullible that just about every choice feels pre-determined and every consequence can be seen coming a mile away. Add several scenes of clunky, overwritten dialogue and an underwritten female lead to an almost complete lack of suspense, and the end result is a cliche-ridden drama that is a painful chore to sit through.
I have never seen anything quite like it. Chance has a few unique characters that make it special. I highly recommend watching a few episodes

I have never seen anything quite like it. Chance has a few unique characters that make it special. I highly recommend watching a few episodes to see if you enjoy it once it hits it's stride.

…

Expand

Hugh Laurie doesn't disappoint. The show is fast paced and has an excellent cast. Many twists and turns keep you guessing who are the bad

Hugh Laurie doesn't disappoint. The show is fast paced and has an excellent cast. Many twists and turns keep you guessing who are the bad guys and who are the good guys.

…

Expand

Vastly underrated. Wonderful psychological thriller with a fresh approach to a dark narrative. Each episode continually builds upon the last,

Vastly underrated. Wonderful psychological thriller with a fresh approach to a dark narrative. Each episode continually builds upon the last, creating an additive need to find out what happens next! Superb acting from Hugh Laurie & Ethan Suple, as well as from the rest of the cast. The cinematography provides a accurate mood/tone needed for this psychological thriller, as well as subtlety playing homage to the noir genre. Brilliant score and musical accompaniment, one of my favorite is recent memory. Editorial decisions is also something worth noting, with direct cuts of facial expressions and voice over used appropriately to convoy deeper thinking. I enjoy wanting to figure out the next "move" and always exploring the details constantly layout to build the bigger "climatic" picture. Certainly not a cookie cutter show. The writing gives notable quotes almost every episode. Definitely a show worth viewing for those who enjoy attention to detail and psychological thrillers. Cool original content from Hulu.

…

Expand

Hats off to Laurie and Suplee for their acting in the show. Laurie, as always, totally kills it but the real surprise was that Suplee, in his

Hats off to Laurie and Suplee for their acting in the show. Laurie, as always, totally kills it but the real surprise was that Suplee, in his supporting role as D, managed to match Laurie tit for tat through out. It was the chemistry between the two that made this such a great show to grind watch. My only negative for this show is that the season ends on such a low note. It ended in such an anti-climactic way that it took away from what could have been a 10 rating and dropped it quite a bit.

Regardless of that, It's a show that is a must watch. For a Hulu original, It's right on par with the stuff that Amazon and Netflix has put out as of late.

…

Expand

Hugh Laurie is back, as another diagnostician. It may seem to be a repeat, but it isn't and you will want to see it.

Mr. Laurie is back asHugh Laurie is back, as another diagnostician. It may seem to be a repeat, but it isn't and you will want to see it.

Mr. Laurie is back as a neuropsychiatrist who diagnoses people and sends them to specialists they need. That is where the similarity to House ends. It is about what happens when a patient comes into his life and turns it upside down.

Rather then being a narcissistic jerk (whom we all watched House for) he is a family man, shortly after a divorce with a teenage daughter. He accidentally gets involved in an underworld he doesn't understand, but fortunately he has a friend named "D" (don't call him Darius).

D steals the show for me though. I liked Hugh Laurie, but Ethan Suplee's acting and just his character in general made me even more interested.

Sadly I can't give any more details without spoilers, so all I can say is go see it.

Pros: Interesting from the first episode, great actors/actresses and the chemistry is worth seeing.

Cons: The trope of multiple personality (not Chance) and the fact that it takes forever for Chance to figure out how the underworld works.

Season 2 just came out, and I am going to go see it

…

Expand

Hugh Laurie seems to be in the House mood again. And it simply doesn't click. The narrative is messy sometimes and the characters aren't very

Hugh Laurie seems to be in the House mood again. And it simply doesn't click. The narrative is messy sometimes and the characters aren't very likable too. It isn't a bad show but it isn't quite interesting either.

…

Expand

Lazy, drawn out and cliched psychological drama. This is a rehashed version of 1992 Final analysis with a lead character that is not as sexy

Lazy, drawn out and cliched psychological drama. This is a rehashed version of 1992 Final analysis with a lead character that is not as sexy as Richar Gere (no offense Mr. Laurie). Critics are right. Only worth watching if your other favourite TV show is not on the air.

…

Expand