Network:

USA

Series Premiere Date:

Oct 13, 2016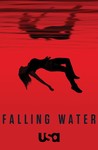 Summary:

Three individuals (Lizzie Brochere, David Ajala and Will Yun Lee) slowly realize they are having dreams that may be a part of a single dream with clues to the world's fate in this thriller from Henry Bromell, Blake Masters and Gale Anne Hurd.

Genre(s):

Drama

,

Suspense

,

Science Fiction
Season 1 premiere date:

Oct 13, 2016

Episode Length:

60
Please enter your birth date to watch this video:
You are not allowed to view this material at this time.
By the end of the first episode you have little idea what's going on; by the end of the fourth show the series is starting to gel a bit, but questions have been piled upon questions and soooo many characters have been introduced you need a scorecard.

What if nothing ends up coming together? Although there are some signs of that, Falling Water also can be maddeningly inexplicable and perhaps not worth a long-term investment. So far, my interest has ebbed and flowed.

After the four episodes made available for advance viewing, things were clarifying somewhat and an addictive quality was emerging, but not everyone may get that far.

Dazzlingly shot and intriguingly cast. ... After four episodes, I'm thinking this ponderous, pretentious thriller asks too much of us with too little immediate reward. [10-23 Oct 2016, p.19]

The mystery along with its intriguing premise might have been enough, but the main problem with the show is the slow pacing. It's easy to drift.

Promising a web of Jungian symbolism, Lynchian surrealism, and Abrams-y subterfuge, but nearly no compelling characters, little narrative cohesion, and blah cinematographic vision, it represents the preposterous pinnacle for the if-you-confuse-them-they-will-come trend.

Most bad shows are bad because their creators have no imagination and make obvious choices. Falling Water is bad because its creators have attempted something very complicated but failed to ground it in any credible way. They're in way over their heads.
For OA watchers who loved uncovering a deep mythology, but after all the build up got blue balls from the ending... this show provides a deep

For OA watchers who loved uncovering a deep mythology, but after all the build up got blue balls from the ending... this show provides a deep mythology, but the build up leads to climax and completion. I'm a bingafile and not a profound critic, but after OA's cringe worthy ending, this show made me feel whole again.

…

Expand

Surrealist series about dreams, murders, mystery and bad script. Nothing is consistent, nice or logical. The first few episodes introduced the

Surrealist series about dreams, murders, mystery and bad script. Nothing is consistent, nice or logical. The first few episodes introduced the viewer into a complicated storyline, but the last episode does not explain anything.

…

Expand

Falling Water starts off feeling like a slower version of Twin Peaks. Over the course of the season it introduces some amazing concepts but

Falling Water starts off feeling like a slower version of Twin Peaks. Over the course of the season it introduces some amazing concepts but the pace never moves beyond a slow crawl. For a show with such a deep and complex back story, poor writing results in a shallow experience with no real conclusion.

…

Expand