Network:

TNT

Series Premiere Date:

Aug 25, 2015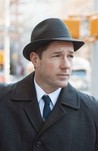 Starring:

Michael Rapaport

,

Katrina Bowden

,

Ruben Santiago-Hudson

Summary:

The Ed Burns crime drama set in 1967 where Public Morals Division officer Terry Muldoon (Ed Burns) tries to keep his family safe from his work investigating vice crimes.

Genre(s):

Drama
Creator:

Edward Burns

Season 1 premiere date:

Aug 25, 2015

Episode Length:

60
Please enter your birth date to watch this video:
You are not allowed to view this material at this time.
It strides the line between comfortable and bold with enough confidence to become charismatic.

It's the seamy, violent and enticing world of TNT's utterly riveting new 1960s cop drama Public Morals, a world so different than the one Hollywood usually shows you...that you almost expect Rod Serling to step out from behind a bush, warning that "you're traveling through another dimension..."

Burns gives us a good old-fashioned crime tale, just the kind of thing we need to end our summer.

[Ed Burns is] not trying to reinvent the wheel, just trying to tell a good, gripping yarn in ten episodes. Based on the first four installments (all of which he helmed and authored), Burns has done pretty well.

Even if subtlety isn't going to be part of the equation, Burns makes up for it with his wiseguy humor, rapid-fire dialogue and a high volume of plot.

Heavy on atmosphere and light on content, Edward Burns' Public Morals is an intriguing new TNT series about vice cops in the 1960s.... Nevertheless, if you make it past the rather pro forma pilot that spends the hour introducing characters, there's an enjoyable crime saga being developed in Public Morals that suggests patience will be rewarded.

Public Morals is a mess.... [Working with Amblin Television and producers including Steven Spielberg] probably accounts for the show's technical polish, but the thin and repetitive writing and the clumsy one-note direction--every scene plays at the same pace and volume, so that family dinners, squad-room arguments and murders seem indistinguishable--can't be finessed.
I was a HUGE fan of Southland on TNT (should never have been canceled) so when I saw the promos for Public Morals I thought um, I might check

I was a HUGE fan of Southland on TNT (should never have been canceled) so when I saw the promos for Public Morals I thought um, I might check this out. Glad I did! I love a good cop series, but this was so much more and so well written and shot I thought I was watching HBO. TNT you finally up'd your game again - thank you. I can not wait for more episodes - EXCELLENT!

…

Expand

Amazing new show! Intriguing characters, played by a remarkably talented cast, in a visually stunning throwback to 1960s New York. The story

Amazing new show! Intriguing characters, played by a remarkably talented cast, in a visually stunning throwback to 1960s New York. The story is great too, but it's the acting and aesthetics that really set it apart from other shows. I can't wait for the rest of season one!

…

Expand

Fantastic show!!! I absolutely loved it, right from the beginning. Congratulations to Edward Burns! Job well done! Incredible cast! Love

Fantastic show!!! I absolutely loved it, right from the beginning. Congratulations to Edward Burns! Job well done! Incredible cast! Love the way they portrayed the 60's with dress, cars, music, actions. My favorite show of the season. Please return with a Season 2,3,4 etc. Always look forward to watching it. Please disregard what James Wolcott of VF wrote on Oct 20. He was totally wrong. This is the kind of show we'd like to see more of. Hats off to Edward Burns for all his hard work in producing, writing, directing and acting in a successful TV show on TNT. Congrats!!!

…

Expand

I watched this show last night and loved it! I saw all the billboards all over the city and wanted to check the show out even though I don't

I watched this show last night and loved it! I saw all the billboards all over the city and wanted to check the show out even though I don't watch many shows on TNT. I thought the cast was great! It was fun to go back to that old NYC. It felt like a cop version of Mad Men. I will be telling everyone to tune in.

…

Expand

Locations, clothes, music, profanity and smoking in bars - authentic for 1965. Facial hair on men, not so much. Beards and long hair really

Locations, clothes, music, profanity and smoking in bars - authentic for 1965. Facial hair on men, not so much. Beards and long hair really didn't start until about 1968; I was there back then. Why does Joe Patton roll up in a 10 year old Caddy? Not doing too well as a mobster? And the hearse for O'Bannon needs polishing. Is Brian Dennehy supposed to have an Irish brogue? Barely gets there. Otherwise, it's a good start. Better than that POS that Spielberg is producing - "Falling Skies". But then that had a good start too.

…

Expand

The writer for Vanity Fair said that this show was horrible. What an IDIOT! He needs to hang his Fedora up and stop writing because he's a

The writer for Vanity Fair said that this show was horrible. What an IDIOT! He needs to hang his Fedora up and stop writing because he's a **** idiot! I thought this show was awesome. Really worth checking out.

…

Expand

OK the first and perhaps only season just wrapped and what started with a lot of promise has me giving a final grade right up the middle.

OK the first and perhaps only season just wrapped and what started with a lot of promise has me giving a final grade right up the middle. Certainly has great atmosphere and well appointed sets but the script and acting is quite rote. Every scene has the sameness no mater if climactic or set-up, and the dialogue is delivered almost on a satiric level. And I must ask - does anyone agree with me that the ending of the first season was extremely abrupt? I thought we were going to another commercial break but then the final credits started to roll. Very odd!

…

Expand