Reese Witherspoon/Alicia Keys

Please enter your birth date to watch this video:

You are not allowed to view this material at this time.

Saturday Night Live: Best Of 1996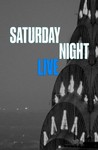 Episode Details & Credits
NBC |
Air Date:
September 29, 2001
Starring:
Molly Shannon, Rachel Dratch, Maya Rudolph, Ana Gasteyer, Ana Gasteyer, Darrell Hammond, Cheri Oteri, Jimmy Fallon, Seth Meyers, Chris Kattan, Chris Kattan, Tracy Morgan, Chris Parnell, Horatio Sanz, Tina Fey, Jeff Richards, Amy Poehler, Dean Edwards, Don Pardo, Will Ferrell, Will Ferrell
Summary:
Live from New York, it's... Mayor Rudolph Giuliani!

Sketches include: "9/11 Tribute," "Wake Up, Wakefield!," "Preparation-H," "The Little Mermaid," "The Culps," "Celebrity Jeopardy," "Farting Baby," and "Donatella Versace's Kids' Songs."

Alicia Keys performed "Fallin'" and "A Woman's Worth." Paul Simon performed "The Boxer."
Seasons & Episodes
Season 45

Season 44

Season 43

Season 42

Season 41

Season 40

Season 39

Season 38

Season 37

Season 36

Season 35

Season 34

Season 33

Season 32

Season 31

Season 30

Season 29

Season 28

Season 27

Season 27 Overview

Air Date: September 29, 2001

S27:E20. Winona Ryder/Moby

Air Date: May 18, 2002

S27:E19. Kirsten Dunst/Eminem

Air Date: May 11, 2002

S27:E18. Alec Baldwin/P.O.D.

Air Date: April 20, 2002

S27:E17. The Rock/Andrew W.K.

Air Date: April 13, 2002

S27:E16. Cameron Diaz/Jimmy Eat World

Air Date: April 6, 2002

S27:E15. Ian McKellen/Kylie Minogue

Air Date: March 16, 2002

S27:E14. Jon Stewart/India.Arie

Air Date: March 9, 2002

S27:E13. Jonny Moseley/Outkast

Air Date: March 2, 2002

S27:E12. Britney Spears (2)

Air Date: February 2, 2002

S27:E11. Jack Black/The Strokes

Air Date: January 19, 2002

S27:E10. Josh Hartnett/Pink

Air Date: January 12, 2002

S27:E9. Ellen DeGeneres/No Doubt

Air Date: December 15, 2001

S27:E8. Hugh Jackman/Mick Jagger

Air Date: December 8, 2001

S27:E7. Derek Jeter/Bubba Sparxxx & Shakira

Air Date: December 1, 2001

S27:E6. Billy Bob Thornton/Creed

Air Date: November 17, 2001

S27:E5. Gwyneth Paltrow/Ryan Adams

Air Date: November 10, 2001

S27:E4. John Goodman/Ja Rule

Air Date: November 3, 2001

S27:E3. Drew Barrymore/Macy Gray

Air Date: October 13, 2001

S27:E2. Sean William Scott/Sum 41

Air Date: October 6, 2001

S27:E1. Reese Witherspoon/Alicia Keys

Air Date: September 29, 2001

Season 26

Season 25

Season 24

Season 23

Season 22

Season 21

Season 20

Season 19

Season 18

Season 17

Season 16

Season 15

Season 14

Season 13

Season 12

Season 11

Season 10

Season 9

Season 8

Season 7

Season 6

Season 5

Season 4

Season 3

Season 2

Season 1