Please enter your birth date to watch this video:

You are not allowed to view this material at this time.

Saturday Night Live: Best Of 1996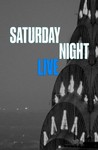 Episode Details & Credits
NBC |
Air Date:
February 18, 1978
Starring:
Jane Curtin, Laraine Newman, Garrett Morris, Don Novello, Bill Murray, Dan Aykroyd, Al Franken, Gilda Radner, Tom Davis, John Belushi, Michael O'Donoghue, Don Pardo
Summary:
Live from New York, it's... Chevy Chase!

Sketches include "A Former President Speaks to the Nation," "The Moth Masher," "Post-Sex Discussion," "King," "Customs Trainee," "Bad Day Soundtrack" (film), "Sermonette," "World War II GI Quiz," and "No Funny Ending."

Billy Joel performed "Only the Good Die Young" and "Just the Way You Are."
Seasons & Episodes
Season 45

Season 44

Season 43

Season 42

Season 41

Season 40

Season 39

Season 38

Season 37

Season 36

Season 35

Season 34

Season 33

Season 32

Season 31

Season 30

Season 29

Season 28

Season 27

Season 26

Season 25

Season 24

Season 23

Season 22

Season 21

Season 20

Season 19

Season 18

Season 17

Season 16

Season 15

Season 14

Season 13

Season 12

Season 11

Season 10

Season 9

Season 8

Season 7

Season 6

Season 5

Season 4

Season 3

Season 3 Overview

Air Date: September 24, 1977

S3:E20. Buck Henry/Sun Ra

Air Date: May 20, 1978

S3:E19. Richard Dreyfuss/Jimmy Buffett, Gary Tigerman

Air Date: May 13, 1978

S3:E18. Steve Martin/The Blues Brothers

Air Date: April 22, 1978

S3:E17. Michael Sarrazin/Keith Jarrett

Air Date: April 15, 1978

S3:E16. Michael Palin/Eugene Record

Air Date: April 8, 1978

S3:E15. Christopher Lee/Meat Loaf

Air Date: March 25, 1978

S3:E14. Jill Clayburgh/Eddie Money

Air Date: March 18, 1978

S3:E13. Art Garfunkel/Stephen Bishop

Air Date: March 11, 1978

S3:E12. O.J. Simpson/Ashford and Simpson

Air Date: February 25, 1978

S3:E11. Chevy Chase/Billy Joel

Air Date: February 18, 1978

S3:E10. Robert Klein/Bonnie Raitt

Air Date: January 28, 1978

S3:E9. Steve Martin/The Nitty Gritty Dirt Band, Randy Newman

Air Date: January 21, 1978

S3:E8. Mrs. Miskel Spillman/Elvis Costello & the Attractions

Air Date: December 17, 1977

S3:E7. Mary Kay Place/Willie Nelson

Air Date: December 10, 1977

S3:E6. Buck Henry/Leon Redbone

Air Date: November 19, 1977

S3:E5. Ray Charles and the Raylettes

Air Date: November 12, 1977

S3:E4. Charles Grodin/Paul Simon and The Persuasions

Air Date: October 29, 1977

S3:E3. Hugh Hefner/Libby Titus

Air Date: October 15, 1977

S3:E2. Madeline Kahn/Taj Mahal

Air Date: October 8, 1977

S3:E1. Steve Martin/Jackson Browne

Air Date: September 24, 1977

Season 2

Season 1