Tom Hanks/Red Hot Chili Peppers

Please enter your birth date to watch this video:

You are not allowed to view this material at this time.

Saturday Night Live Home Video Collection: Best Of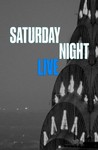 Episode Details & Credits
NBC |
Air Date:
May 6, 2006
Starring:
Mary Gross, Julia Louis-Dreyfus, Jon Lovitz, David Spade, Victoria Jackson, Will Forte, Rachel Dratch, Maya Rudolph, Nora Dunn, Martin Short, Billy Crystal, Kristen Wiig, Gilbert Gottfried, Kenan Thompson, Joe Piscopo, Darrell Hammond, Kevin Nealon, Dana Carvey, Seth Meyers, Denny Dillon, Chris Parnell, Horatio Sanz, Tina Fey, Al Franken, Robert Smigel, Adam Sandler, Chris Farley, James Belushi, Gail Matthius, Terry Sweeney, Gary Kroeger, Tim Kazurinsky, Amy Poehler, Robin Duke, A. Whitney Brown, Don Pardo, Fred Armisen, Finesse Mitchell, Jason Sudeikis, Bill Hader, Andy Samberg
Summary:
Live from New York, its... Will Forte!

Sketches include "Bill Frist's Gas Plan," "Wheel of Fortune," "Kaitlin and the Iguana," "Ariell & Ephraim" (film), "Ma!," "Claremont Yoga Center," "Colin's Place," and "Country Club Tennis."

Red Hot Chili Peppers performed "Dani California" and "Give It Away."
Seasons & Episodes
Season 46

Season 45

Season 44

Season 43

Season 42

Season 41

Season 40

Season 39

Season 38

Season 37

Season 36

Season 35

Season 34

Season 33

Season 32

Season 31

Season 31 Overview

Air Date: October 1, 2005

S31:E20. Lost & Found: SNL in the '80s

Air Date: November 20, 2005

S31:E19. Kevin Spacey/Nelly Furtado

Air Date: May 20, 2006

S31:E18. Julia Louis-Dreyfus/Paul Simon

Air Date: May 13, 2006

S31:E17. Tom Hanks/Red Hot Chili Peppers

Air Date: May 6, 2006

S31:E16. Lindsay Lohan/Pearl Jam

Air Date: April 15, 2006

S31:E15. Antonio Banderas/Mary J. Blige

Air Date: April 8, 2006

S31:E14. Matt Dillon/Arctic Monkeys

Air Date: March 11, 2006

S31:E13. Natalie Portman/Fall Out Boy

Air Date: March 4, 2006

S31:E12. Steve Martin/Prince

Air Date: February 4, 2006

S31:E11. Peter Sarsgaard/The Strokes

Air Date: January 21, 2006

S31:E10. Scarlett Johansson/Death Cab For Cutie

Air Date: January 14, 2006

S31:E9. Jack Black/Neil Young

Air Date: December 17, 2005

S31:E8. Alec Baldwin/Shakira

Air Date: December 10, 2005

S31:E7. Dane Cook/James Blunt

Air Date: December 3, 2005

S31:E6. Eva Longoria/Korn

Air Date: November 19, 2005

S31:E5. Jason Lee/Foo Fighters

Air Date: November 12, 2005

S31:E4. Lance Armstrong/Sheryl Crow

Air Date: October 29, 2005

S31:E3. Catherine Zeta-Jones/Franz Ferdinand

Air Date: October 22, 2005

S31:E2. Jon Heder/Ashlee Simpson

Air Date: October 8, 2005

S31:E1. Steve Carell/Kanye West

Air Date: October 1, 2005

Season 30

Season 29

Season 28

Season 27

Season 26

Season 25

Season 24

Season 23

Season 22

Season 21

Season 20

Season 19

Season 18

Season 17

Season 16

Season 15

Season 14

Season 13

Season 12

Season 11

Season 10

Season 9

Season 8

Season 7

Season 6

Season 5

Season 4

Season 3

Season 2

Season 1