Please enter your birth date to watch this video:

You are not allowed to view this material at this time.

Saturday Night Live: Best Of 1996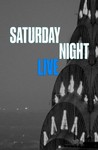 Episode Details & Credits
NBC |
Air Date:
December 2, 2006
Starring:
Tim Meadows, Phil Hartman, Molly Shannon, Will Forte, Will Forte, Rachel Dratch, Chris Rock, Maya Rudolph, David Koechner, Kristen Wiig, Ana Gasteyer, Sarah Silverman, Kenan Thompson, Darrell Hammond, Darrell Hammond, Kevin Nealon, Cheri Oteri, Dana Carvey, Jimmy Fallon, Seth Meyers, Chris Kattan, Tina Fey, Al Franken, Julia Sweeney, Adam Sandler, Chris Farley, Mike Myers, Colin Quinn, Amy Poehler, Don Pardo, Fred Armisen, Jason Sudeikis, Bill Hader, Andy Samberg, Will Ferrell, Will Ferrell
Summary:
Live from New York (in English and Arabic), it's... Will Forte!

Sketches include "Bush and al-Maliki," "Sale-Mart," "Nancy Grace," "Deep House Dish," "Lost Fans," "Crazy Mountain Man," "Math vs. History Buffs," and "The Mayan Empire."

Tenacious D performed "Kickapoo" and "The Metal."
Seasons & Episodes
Season 45

Season 44

Season 43

Season 42

Season 41

Season 40

Season 39

Season 38

Season 37

Season 36

Season 35

Season 34

Season 33

Season 32

Season 32 Overview

Air Date: September 30, 2006

S32:E21. SNL in the 90s: Pop Culture Nation

Air Date: May 6, 2007

S32:E20. Zach Braff/Maroon 5

Air Date: May 19, 2007

S32:E19. Molly Shannon/Linkin Park

Air Date: May 12, 2007

S32:E18. Scarlett Johansson/Björk

Air Date: April 21, 2007

S32:E17. Shia LaBeouf/Avril Lavigne

Air Date: April 14, 2007

S32:E16. Peyton Manning/Carrie Underwood

Air Date: March 24, 2007

S32:E15. Julia Louis-Dreyfus/Snow Patrol

Air Date: March 17, 2007

S32:E14. Rainn Wilson/Arcade Fire

Air Date: February 24, 2007

S32:E13. Forest Whitaker/Keith Urban

Air Date: February 10, 2007

S32:E12. Drew Barrymore/Lily Allen

Air Date: February 3, 2007

S32:E11. Jeremy Piven/AFI

Air Date: January 20, 2007

S32:E10. Jake Gyllenhaal/The Shins

Air Date: January 13, 2007

S32:E9. Justin Timberlake (2)

Air Date: December 16, 2006

S32:E8. Annette Bening/Gwen Stefani, Akon

Air Date: December 9, 2006

S32:E7. Matthew Fox/Tenacious D

Air Date: December 2, 2006

S32:E6. Ludacris

Air Date: November 18, 2006

S32:E5. Alec Baldwin/Christina Aguilera

Air Date: November 11, 2006

S32:E4. Hugh Laurie/Beck

Air Date: October 28, 2006

S32:E3. John C. Reilly/My Chemical Romance

Air Date: October 21, 2006

S32:E2. Jaime Pressly/Corinne Bailey Rae

Air Date: October 7, 2006

S32:E1. Dane Cook/The Killers

Air Date: September 30, 2006

Season 31

Season 30

Season 29

Season 28

Season 27

Season 26

Season 25

Season 24

Season 23

Season 22

Season 21

Season 20

Season 19

Season 18

Season 17

Season 16

Season 15

Season 14

Season 13

Season 12

Season 11

Season 10

Season 9

Season 8

Season 7

Season 6

Season 5

Season 4

Season 3

Season 2

Season 1