Network:

The CW

Series Premiere Date:

Sep 13, 2005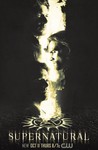 Starring:

Jensen Ackles

,

Jared Padalecki

,

Misha Collins

Summary:

Two brothers travel the country looking for their missing father and battle evil spirits along the way, in stories inspired by urban legends and other folklore.

Genre(s):

Drama

,

Action & Adventure

,

Fantasy

,

Horror

,

Suspense
Creator:

Eric Kripke

Season 1 premiere date:

Sep 13, 2005

Episode Length:

60
Please enter your birth date to watch this video:
You are not allowed to view this material at this time.
The series' grim tone and overall look of a grimy world in perpetual need of dusting or wiping is a long way from Buffy the Vampire Slayer and closer to Japanese movies like The Grudge. [12 Sep 2005, p.45]

It's likely to startle you the way no show has since The X-Files.

Padalecki and Ackles are hunky, funny and a joy to watch.

"Supernatural" plays like a high-octane B-flick. You could be mildly ashamed at how much you like it.

The creep factor runs high, and it had better in a series called "Supernatural." But the series also has its overly familiar and just-plain-silly moments.

A perfectly serviceable if not particularly inspired bumper.

These brothers are like most WB stars and starlets, pretty faces with negligible theatrical skills.
This is the show I look forward to the most every week. If you've stayed away because you've seen stills of the leads and have

This is the show I look forward to the most every week. If you've stayed away because you've seen stills of the leads and have figured it's just another CW "Cute Boy Show" you were wrong. Supernatural is one of the most consistently well-written, acted, and directed shows on television. The effects are awesome, the scares are effective, the humour is INTENTIONAL, and the relationship between Sam and Dean is some of the most honest and real work that I've ever seen in any medium, television or otherwise. If you never gave Supernatural a chance now is the time. Supposedly the creator plans to end it at the end of his "Five Year Plan".

…

Expand

The best show on TV since ever! Jensen Ackles and Jared Padalecki are a star team, and with people like Kripke and Singer behind them

The best show on TV since ever! Jensen Ackles and Jared Padalecki are a star team, and with people like Kripke and Singer behind them it's no wonder the show is awesome!

…

Expand

Awesome show, great acting and amazing storyline.
It's well written and well directed. Best TV series I've seen so far.
Cant wait forAwesome show, great acting and amazing storyline.
It's well written and well directed. Best TV series I've seen so far.

Cant wait for season 8 oo come out!

…

Expand

wow.. good romp through the history of chillers.. all those ghost stories are true!!

I look forward to the show each Thursday

The show has no "scare factor" to it. Its reputation isn't living it up very well as that the acting seems a little melodramatic. The

The show has no "scare factor" to it. Its reputation isn't living it up very well as that the acting seems a little melodramatic. The plotline seems a little boring as well as the premise seems a bit useful to a few ends.

…

Expand