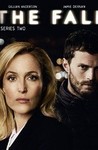 Starring:

Gillian Anderson

Summary:

Detective Superintendent Stella Gibson (Gillian Anderson) is brought in from London to help solve a Belfast murder. Unknown to the detectives, the killer, Paul Spector (Jamie Dornan), a married man with two kids, is already planning his next kill.

Genre(s):

Drama

,

Suspense
Creator:

Allan Cubitt

Season 1 premiere date:

May 13, 2013

Episode Length:

60
Please enter your birth date to watch this video:
You are not allowed to view this material at this time.
[A] cool yet intensely emotional British crime series. [24 Jun 2013, p.40]

The Fall is a top-flight mystery that taps into political tensions in Northern Ireland and the troubling undercurrent of violence against women.

Some of these moments are memorable and stark. More are soporific. Both lend themselves to The Fall's tone: these days, slow is what passes for serious. Anderson's performance is what makes The Fall worth watching.

It's a fine show, relying on slow-building tension rather than the gory shock value of series like "The Following," and the five-episode arc now on Netflix is worth a look if you haven't had your fill of cat-and-mouse dynamics.... Oddly, the character developed the least may be Ms. Anderson's.
Whenever anyone asks me for my money recommendation on Netflix I always tell them to rent or to stream the fall. This is one of Gillian

Whenever anyone asks me for my money recommendation on Netflix I always tell them to rent or to stream the fall. This is one of Gillian Anderson's best works and even Jamie Dornan who will be the lead in 50 shades of gray is subtly scary. It's only about four or five episodes but it certainly worth your time.

…

Expand

Intense, disturbing but a hell of a ride! Both Anderson's cop and the killer are both complex, unknowable characters. Up there with Breaking

Intense, disturbing but a hell of a ride! Both Anderson's cop and the killer are both complex, unknowable characters. Up there with Breaking Bad when it comes to intelligent TV.

…

Expand

Thoroughly engrossing, with a superb and multilayered performance by Anderson. Jamie Dornan is much more comfortable with his natural accent

Thoroughly engrossing, with a superb and multilayered performance by Anderson. Jamie Dornan is much more comfortable with his natural accent than in 50 Shades - and much cuter with a beard. Sally-Ann, who plays his wife, is excellent. Never a dull moment. I deducted a point, however, for the incomplete side plot; i.e., the one with the cocaine and the prostitutes and the crooked policemen - didn't understand what on earth any of it was about, and I don't think the writers knew either, since they dropped it entirely after Season 1. I wish Dani, the young officer who serves as Stella's "right-hand man" in Season 1 had more storyline in the second season.

…

Expand

This Northern Ireland thriller gives you a glimpse into a city you could barely ever see without a passport. It was a nice little relief

This Northern Ireland thriller gives you a glimpse into a city you could barely ever see without a passport. It was a nice little relief between seasons of Luther.

…

Expand

This review contains spoilers

, click expand to view

. I started watching this show with great interest. The plot seemed interesting and it has some great acting in there. When I reached episode 2 I thought to myself that he would most certainly be caught soon so the story could move on to other things. But he wasn't caught. In fact the show seemed to slow down tremendously as if it suddenly realized it had to go on for 3 more episodes. But I kept watching thinking that I was sure he would at least be caught in the 5th episode... So. Yeah. He wasn't either. And that's when I gave up. It was basically 3 episodes of nothing. The side plot? I have no idea what is was all about, just seemed like even more filler to me. And now I am expected to start watching season 2? Let me guess; he'll not be caught in the first two episodes of that season either.

It seems like it's a bit of a wasted potential. A main story that's been stretched beyond what it should have been. Waaay beyond.

It's not without its merits though, so if you are doing other stuff around the house, put this on. There's some interesting stuff in there. And you won't miss much by only paying attention occasionally.

…

Expand

For all the amazing new programming Netflix originals has brought us, it has also strung along a whole list of shows that weren't good enough

For all the amazing new programming Netflix originals has brought us, it has also strung along a whole list of shows that weren't good enough to be picked up by cable, The Fall is one such show. It may sound ridiculous to say that a six episode season felt too long, but when it came to this show, that was certainly the case.

In Belfast, there has been a string of murders that the police are unequipped to handle, so they called in one of Scotland Yards top investigators to help solve the crime. The description of the show could lead one to assume that this would be a great murder mystery series, and it might have been, if not for the fact that the show parallels the investigation with the killers life. There is no mystery here, other than how something like this was turned into a series. The Fall has maybe enough content for a movie, and even then it wouldn't be a very good one.

X-Files star Gillian Anderson stars in a role that is completely unbelievable for her. First we are to believe, that because she has red hair and freckles, that she is from Ireland, when her ridiculous attempt at an accent says otherwise. Beyond that, she plays this icy cold, promiscuous woman, who makes a hell of a lot of mistakes for a woman whose supposed to be the best Scotland Yard has too offer.

As for the first season, it's only six episodes, but it felt more like six days, as it moves at a snails pace. British Dramas are almost always dry, but this series takes the cake, not only is it as slow as can be, but there is very little action and absolutely no attempts at humor to break up the monotony.

The Fall is painfully straight-forward, slow moving, and it leaves nothing to the imagination. Unfortunately, once you start the series, it's like a car crash, it's horrible, but hard to look away. I wanted to like this show, so I kept waiting for something to happen, but nothing does, it just builds to a anti-climatic cliffhanger, that leads us into season two, which I wanted absolutely no part of.

The name Gillian Anderson may peak the interest of my fellow science fiction aficionados, and if you ask Netflix, they'll tell you it's the greatest mystery of all time, but the only mystery to me, is why I continued to watch this show after the first episode.

…

Expand

This review contains spoilers

, click expand to view

. Just awful.

I have tried to push through this mindless series and it's a chore.

The cops, the victims, the people surrounding the killer are clueless. The killer is reckless. This should have been solved in the second episode. My God they have a drawing of him! They have him on film! He's been to the police station! He even helped the girl on the train by drawing his beard in the picture!

It doesn't matter what he does, who sees him and even IF someone does know(the teenager).

I haven't finished season 2 but I can imagine that the only way they catch him is if he walks into the police station and scream: "Here I am!"

So many things should have given him away(can his wife be any dumber)and yet he does what he wants.

At least make him clever. Don't make the people pursuing him stupid.

…

Expand