Please enter your birth date to watch this video:

You are not allowed to view this material at this time.

The Real Housewives of New Jersey: Family Reunion

Now Playing: The Real Housewives of New Jersey: Family Reunion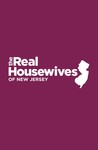 Bravo |
Season Premiere Date:
November 6, 2019
Summary:
The popular Bravo franchise is back, and this time it's in New Jersey! Get ready to see how five of Jersey's most affluent ladies live.

Broadcast History:
"The Real Housewives of New Jersey" premiered on Tuesday, May 12, 2009 at 10:00pm (ET). Season 2 premiered on Monday, May 3, 2010 at 10:00pm (ET).
Genre(s):
Drama

,

Reality

,

Game Show
By Metascore
By User Score
More From The Real Housewives of New Jersey
Seasons & Episodes
Season 12

Season 11

Season 10

Season 10 Overview

Air Date: November 6, 2019

S10:E19. Reunion Part 3

Air Date: March 18, 2020

S10:E19. Reunion Part 3

Air Date: March 18, 2020

S10:E18. Reunion Part 2

Air Date: March 11, 2020

S10:E17. Reunion part1

Air Date: March 4, 2020

S10:E16. Secrets Revealed

Air Date: February 19, 2020

S10:E16. Family Reunion

Air Date: February 26, 2020

S10:E16. Family Reunion

Air Date: February 26, 2020

S10:E15. Secrets Revealed

Air Date: February 19, 2020

S10:E15. Secrets Revealed

Air Date: February 19, 2020

S10:E14. Something in the Water

Air Date: February 12, 2020

S10:E13. Episode 1013

Air Date: February 5, 2020

S10:E13. The Real Housewives of New Jersey

Air Date: February 12, 2020

S10:E13. Sorry Not Sorry

Air Date: February 12, 2020

S10:E12. The Hamptons Hangover

Air Date: January 29, 2020

S10:E12. Episode 1013

Air Date: February 5, 2020

S10:E12. The Hamptons Hangover

Air Date: January 29, 2020

S10:E11. Mama Drama

Air Date: January 15, 2020

S10:E11. Clearing the Heir

Air Date: January 22, 2020

S10:E10. Abs & Jabs

Air Date: January 8, 2020

S10:E10. Mama Drama

Air Date: January 15, 2020

S10:E9. Hair Today, Gone Tomorrow

Air Date: January 1, 2020

S10:E9. Abs & Jabs

Air Date: January 8, 2020

S10:E8. Hair Today, Gone Tomorrow

Air Date: January 1, 2020

S10:E8. Behind the Episode 1007

Air Date: January 1, 2020

S10:E7. Behind the Episode 1005

Air Date: December 4, 2019

S10:E7. Behind the Episode 1006

Air Date: December 11, 2019

S10:E7. The Last Supper

Air Date: December 18, 2019

S10:E6. Behind the Episode 1004

Air Date: November 27, 2019

S10:E6. Bay Breezes and Bad News

Air Date: December 11, 2019

S10:E5. Jamaican Jailbait

Air Date: November 27, 2019

S10:E5. Cut from a Different Cloth

Air Date: December 4, 2019

S10:E4. Behind the Episode 1003

Air Date: November 20, 2019

S10:E4. Jamaican Jailbait

Air Date: November 27, 2019

S10:E3. Behind the Episode 1002

Air Date: November 13, 2019

S10:E3. 40 and Fancy Free

Air Date: November 20, 2019

S10:E2. On Lock Down

Air Date: November 13, 2019

S10:E1. Sex, Lies and Video Debates

Air Date: November 6, 2019

Season 9

Season 8

Season 7

Season 6

Season 5

Season 4

Season 3

Season 2

Season 1