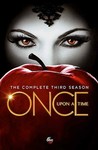 Starring:

Ginnifer Goodwin

,

Rebecca Mader

,

Eion Bailey

Summary:

Henry locates his birth mother, whom he believes can save Storybrooke, which is a town of fairy tale characters that do not remember their lives in the fairy tale parallel world.

Genre(s):

Drama

,

Fantasy
Once Upon a Time is a smartly-crafted reward for fans of light fantasy, with the right mix of cleverness, action and romance.

Fans of the fantastical can do far worse than Once Upon A Time, which manages to both stir the pulse and please the senses with its beautifully imagined medieval times.

In its premiere episode, Once Upon a Time offers a mix of hope and cynicism, coupled with familiar television and film allusions (not unlike the Shreks).

I don't see this fairy-tale fantasy having broad enough appeal to conjure up the kind of viewer numbers it will need to stick around.

No other new show this fall is attempting to tell a bigger story, and we're hoping the rough patches smooth out and it fulfills the potential that's there in its very strong cast and premise.

There are times when the enterprise lacks a certain heft and when the fantasy realm seems a little generic. Also, some characters, especially Lana Parrilla's Evil Queen (who is also the mayor of Storybrooke), are one-dimensional in kind of maddening ways, though Robert Carlyle makes up for that with his charismatic turn as both Rumplestiltskin and a Storybrooke resident named Mr. Gold.

To draw out the story by looping it through subplots and minidramas runs the risk of turning it into a fairy-tale soap opera--when what we really want to know is whether the tragic Snow White or the lonely Emma can in the end live happily ever after.
+10 just for being different, than your usual tv show. Plus, I really like that kiddo.

Some people may not have a sense of imagination or fun, but this show is a way to escape from the bad economy or your family issues etc. Once

Some people may not have a sense of imagination or fun, but this show is a way to escape from the bad economy or your family issues etc. Once Upon a Time is a creative, imaginative, interesting show. It keeps you on your toes for the entire week, waiting for the next episode. The story line is is "out-of-the-box" and the acting is well done. I am addicted.

…

Expand

I loved the concept of the show its different from what's on television at the moment and it makes you want to watch it and the cast does a

I loved the concept of the show its different from what's on television at the moment and it makes you want to watch it and the cast does a fantastic job! I can not wait to continue watching the show and see how the storyline develops.

…

Expand

Its Different ......its really good ! Jennifer Morrison is awesome ! Once Upon a Time in Mexico is an amazing mixer with The Brother's Grimm

Its Different ......its really good ! Jennifer Morrison is awesome ! Once Upon a Time in Mexico is an amazing mixer with The Brother's Grimm Tales and Modern world ! Abc's best Drama of 2011 !

…

Expand

This show had an amazing start with great character development and potential, but by season 2 it appears that the writer has no idea where

This show had an amazing start with great character development and potential, but by season 2 it appears that the writer has no idea where they were going. Instead of focusing on the main story and characters, the writers kept introducing new characters to keep providing the twists that it did in the first season. The third season is a major improvement from the last, but I think they need to continue with focusing on the main characters and the relationships they have with one another, as well as giving the show an clear objective to what it's about. Explaining this show to anyone at the moment gives me and the other person a headache.

…

Expand

I was expecting this to be more of a MOTW format with each week there being a fairy tale character that needs help to get back to the

I was expecting this to be more of a MOTW format with each week there being a fairy tale character that needs help to get back to the fairy-tale world. Instead it is a continuous story set in the real world. The story is quite good at first, but the problem is that is all just too lightweight, there is no real sense of threat or importance to anything that happens. The fairy-tale characters are trapped in the real world but they are not in any danger, they don't even know they are from another world. They all have jobs, houses, friends; you could even say they have better lives than before since fairy tales are set in medieval times. Also, the evil queen sent them all to the real world as a PUNISHMENT, so why did she choose to COME WITH THEM? Once the story has established itself, the show becomes a lot more like a soap in which the characters just happen to be fairy-tale characters and the plots are boring. The element of fantasy is mostly gone and its more trivial human life drama.

…

Expand

My wife loves this show, I am fairly certain all of the green reviews are from women/girls. For me, the plot is stale, the characters are

My wife loves this show, I am fairly certain all of the green reviews are from women/girls. For me, the plot is stale, the characters are uninspiring/unbelievable, and the whole premise of the show sort of puts a dagger in the originating stories of each character.

Snow White is ugly, let's face it. Many people are going to get mad at this, but let's face the facts. Her part should really be recast. Much like the boy, he really hasn't aged well. I see prince charming standing next to Snow White, and I swear that his eyes wonder to Elsa constantly.

…

Expand