Publisher:

SCEA

Release Date:

Oct 31, 2006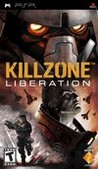 Summary:

In Killzone: Liberation, two months after the events of "Killzone," (PS2) most of southern Vekta is still under Helghast control. The rules of war have been cast aside with the Helghast General, Metrac, employing brutal measures in order to seize the initiative and strengthen his position

In Killzone: Liberation, two months after the events of "Killzone," (PS2) most of southern Vekta is still under Helghast control. The rules of war have been cast aside with the Helghast General, Metrac, employing brutal measures in order to seize the initiative and strengthen his position further. Returning as Templar, players will be sent on a mission to undertake a covert operation to save hostages captured by Metrac, while ISA troops continue the fight for liberty. Featuring an intelligent third person camera system, Killzone: Liberation allows players a more tactical surveillance viewpoint to view their action and read the enemy's behavior during gameplay. Set in an intense postmodern war reminiscent of the previous PS2 title, Killzone: Liberation features the unique graphical style to showcase pure grit and realism. During gameplay, players will have access to variety of weapons that are unique and innovative, inspired by modern military equipment. [SCEA]

…

Expand
Developer:

Guerrilla

Genre(s):

Action

,

Shooter

,

Shooter

,

Third-Person

,

Sci-Fi

,

Sci-Fi

,

Arcade

# of players:

1-6

Cheats:

On GameFAQs

Rating:

T
Please enter your birth date to watch this video:
You are not allowed to view this material at this time.
Killzone: Liberation Gameplay Movie 1
Without a shadow of a doubt, one of the most highly-polished and brag-worthy games that the PSP has.

After the over-hyped console version, the handheld port fortunately delivers with a perfect blend of solid controls and challenging levels.

Killzone: Liberation isn't the greatest action title on the PSP, but it fills a huge void in the handheld's library: a solid shooter. More importantly, it's not just another direct port from the PS2.

Besides the minor fault in the targeting system, Killzone: Liberation is a finely tuned, polished game that is worth the investment.

Tries too hard to be PSP's killer app, but is just too inhibited to ever really blow you away. [Dec 2006, p.76]

Killzone: Liberation has considerable depth that really manages to please. [Dec 2006, p.130]

Gameplay as a whole is woefully unbalanced, leading to death after death for no good reason. Each time, you will question your desire to persevere; it's a losing battle.
Most people Misunderstand.. KILLZONE Liberation is for the PSP!! The PSP! A Handheld, And any critic who gives it below an 8 is a fool and

Most people Misunderstand.. KILLZONE Liberation is for the PSP!! The PSP! A Handheld, And any critic who gives it below an 8 is a fool and refuses to realize they are playing on a PSP. First- Graphics are supreme.. for being on a handheld, the environments really make it feel like an FPS even though its a strategic Third Person shooter.. Dont listen to G4.. they suck like crap at playing games, we all knew that already though, they Love dying, Whether it be Halo 3, Gears, or Ninja Gaiden they fail haha So of course theyre going to die alot more than real average gamers would. (Killzone LIberation is challenging, and it does take some mental work sometimes- like for boss fights.. more like in Halo how you have to aim between the armor for the Hunters though its really simple, G4 Never stood a chance lol.) Aiming is guided, though you have to look and turn the right way- as in if theyre up on a ledge above you.. you cant just turn around and immediately expect to to autolock on them- you have to guide it to them and get it pretty much perfectly on them.. The good news is when you get the lock, you can stay locked on by holding the L1 button and just walking around. And whenever you lock on to an enemy far away, the screen shapes to show all room between you and him. Thats just an example of its depth.. among that.. unlockable weapons, 5 long chapters, a multiplayer that actually shares similarity to gears- 8 players, good map types and design, great graphics (for being a psp game, definitely this game looks awesome), grenades, snipers, rocket launchers.. definitely loads of nonstop action throughout the game.. . If i could describe its gameplay in 1 work, it would be Solid. If you want a fantastic PSP game, This is what you've been looking for. Great gameplay, great graphics, easy to get used to, multiplayer, long campaign, lots of weapons, unlockable achievements (challenge missions you can also unlock after you beat missions) etc, Pretty much everything you'd expect and more...this is on the Playstation Portable!

…

Expand

I love it, 3d isometric approach is making it really interesting and game has solid learning curve and is really great to play again and again.

This is by far THE BEST psp-game I've eva played. When my friend bought it for me on my b-day, i was ratha thinkin it wud be anotha

This is by far THE BEST psp-game I've eva played. When my friend bought it for me on my b-day, i was ratha thinkin it wud be anotha average shoota 4 the psp where although the superb graphics and gameplay really were stunning, the incredibly short campaign and no online play let me down. Then when i heard dat there was a multiplaya patch out 4 this game and that there also was a new chapta added increasing the campaign length and finally letting us know where R****(Spoiler) was taken i gave the game a second look and also tried the online play. I wud have neva been thinkin dat it cud replace mgs po or socom ftb2 which i was regularly playin at dat time, but well it did. The most important reason y it did was dat this game was mainly relyin on communication between team mates in order for a team to win. I can remememba where it seemed like our team was winnin in a team death match and we were moving in a group of 4. We all saw an opponent running ova a bridge in front of us and just when we were abt 2 go onto the bridge i shouted stop into the microphone and every1 waited cus i was assuming dat the opponent was running away from us because he laid a mine on the bridge so i told my team mates 2 wait and slowly approached the bridge, then i saw the mine, and I quikly rolled away when the opponent detonated it. I saved my otha 3 team mates

…

Expand

Killzone: Liberation is a highly polished and well balanced game that offers very intense and atmospheric gameplay. The package offers a very

Killzone: Liberation is a highly polished and well balanced game that offers very intense and atmospheric gameplay. The package offers a very solid, if slightly short, campaign mode and a wide host of multiplayer options through many gritty, detailed levels all tailored specifically to the PSP. A very worthwhile purchase, let down only by the harrowing difficulty.

…

Expand

Quite addicting, but it's not all to easy to get into. Yes, if you loved the original killzone (or 2 and/or 3) chances are you will love this.

Quite addicting, but it's not all to easy to get into. Yes, if you loved the original killzone (or 2 and/or 3) chances are you will love this. It is fun, though while it tells a story, I never really played for the story, since the story REALLY is like killzone 1's story only without the parts where it actually explains WHY these two factions or teams or sides or WHATEVER are/is fighting. Also, some of the controls say "Press and hold" when really I held the button down without pressing it, and it happens to work anyways CONTROOOOLS! This game is still very fun and enjoyable, and if you like this, chances are you will be playing mercenary soon. Luckily, if you had a PS3 and a PSP when the networks were done with the long waiting (if you haven't heard of the hack that occurred on the PSN in 2011) you would get this FOR FREE (along with other games such as, LBP PSP and Police Force). It doesn't take a killzone addiction to love this game, really. This game is a great PSP shooter overall and is HIGHLY recommended.
If you love killzone, play this.

…

Expand

Very good game, great production values, quick-paced action, well balanced gameplay. Might be a little frustrating at certain points

Very good game, great production values, quick-paced action, well balanced gameplay. Might be a little frustrating at certain points (especially final level), but that's nothing for action game fan. Getting free DLC chapter 5 is a bit of a hassle though (have to download the data manually from developer's web site on PC and transfer to PSP), and without it the story does not conclude and is not to long. Recommended!

…

Expand

Average game, with a top-down perspective; one might equate it to a glorified Contra. I went in to this game with high expectations based on

Average game, with a top-down perspective; one might equate it to a glorified Contra. I went in to this game with high expectations based on all the flowery reviews and was disappointed with the aiming issues and difficulty in control; could just be me, but I found the game a let down, would have preferred a FPS format for this series. Great cut scenes though.

…

Expand
| | |
| --- | --- |
| 30 | |
| 8 | #8 Most Discussed PSP Game of 2006 |
| 19 | #19 Most Shared PSP Game of 2006 |