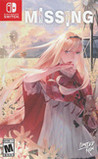 Summary:

The blunt disappearance of a close friend encourages J.J. to go look for her on the strange Island of Memories. You can't die on this nightmare island, even if you're seriously injured. No matter how many times J.J.'s brought back from the grips of death, she drags her mangled body deeper

The blunt disappearance of a close friend encourages J.J. to go look for her on the strange Island of Memories. You can't die on this nightmare island, even if you're seriously injured. No matter how many times J.J.'s brought back from the grips of death, she drags her mangled body deeper into the woods to find her friend.

…

Expand
Developer:

White Owls

Genre(s):

Action

,

General

# of players:

No Online Multiplayer

Cheats:

On GameFAQs

Rating:

M
Please enter your birth date to watch this video:
You are not allowed to view this material at this time.
The Missing Makes You Remove Limbs And Burn Yourself To Solve Puzzles - 18 Minutes Of Gameplay
In many ways, The Missing feels like an experiment in what kind of stories a game can tell, and it can be tough to get into. If the graphic subject matter doesn't turn you away, then the rigid controls and poor performance on Switch might. But despite the rough edges I loved journeying across the eponymous island of memories to learn J.J.'s story while solving puzzles and crossing obstacles in ways I've rarely had to think about before. It's a game that touched me on a personal level and one I'll be thinking of for a long time to come.

The faltering plot twist doesn't detract from the overall experience. The Missing is smaller and more mechanically conventional than Deadly Premonition or D4, but its components remain focused on distinctly a Swery game: a dark, idiosyncratic experience that tells a deeply personal story that's as confronting as it is sincere.

The Missing: J.J. Macfield and the Island of Memories is an evocative, offbeat adventure with a sinister yet imaginative gameplay hook. Its story suffers slightly from subpar voice acting and an eagerness to tell more than show, but for the most part this is a dark, strange and utterly compelling journey into the tortured mind of its main character, and one absolutely well worth taking.

The Missing: J.J. Macfield and The Island of Memories does in the end succeed in telling an intriguing tale complimented with effective and palpable means of progressing it. It doesn't always find the right way to present it, but as odd a pitch this masochistic, self-inflicted series of mechanics in a puzzle-platformer might seem, it's no surprise that Swery and developer White Owls are the ones to not only make it work, but convince its players more so to see this human and engaging tale through to the very end.

The Missing's story is one that everyone needs to experience. It is personal and very unique. A lot of the game looks great even in handheld mode but this could definitely have used a bit more time for the Switch version. It has a bit too many issues on Switch. If you haven't played this and want to, look at the other platforms because in its current state, the performance issues and other annoyances make this a lesser version of a great game.

Even the most hardcore Swery fans will be put off by how sloppy and tedious The Missing is. Much of the appeal of past Swery games was interacting with interesting and colourful personalities. The Missing has none, unless reading text messages counts, and even then the writing is the same movie-referencing material from past games from this director, and its interrupting of the flow of action. The Nintendo Switch has so many better options for puzzle-platformer adventure games - Limbo, Inside, Flashback or Another World, to name a few. The mediocrity of The Missing might have been a bit more tolerable if it weren't such a janky and busted mess.
Beautiful and disturbing, the game makes you go through it methodically. Very atmospheric with a strong story. Frustrating but in a good way

Beautiful and disturbing, the game makes you go through it methodically. Very atmospheric with a strong story. Frustrating but in a good way at times. I'd want to come back to it. Though I always worry about these games which make me feel feelings and then spend the next couple days all melancholic. The story lasts about five hours. Collecting everything after that brought it up to about 10. It's cathartic, haunting and beautiful. It has elements of horror, puzzles, and platforming. I've fantasized about playing it over and over again until it no longer makes me feel feelings.

…

Expand

Unique platform game that never made like this before. Using your body and torture it to solve puzzle are crazy but leave a deep, melancholy

Unique platform game that never made like this before. Using your body and torture it to solve puzzle are crazy but leave a deep, melancholy feelings throughout the game.

…

Expand

Wow I was not expecting this game to hit so deep. A must play, ending really stayed with me for a couple days.

The Missing is one of the most powerful and emotional engaging experiences i ever had. No spoilers, because it would ruin the game for you.

The Missing is one of the most powerful and emotional engaging experiences i ever had. No spoilers, because it would ruin the game for you. The game has some optimization and technical problems, but it does not take away the shine of its bright puzzle and mechanics, as well of its profound and emotional story, themes and characters.
Please, give it a chance if you see it on sale. Its really a amazing experience.

…

Expand

This game was not optimized for the Nintendo Switch sadly. I started playing in portable mode and the letters on the screen are too small to

This game was not optimized for the Nintendo Switch sadly. I started playing in portable mode and the letters on the screen are too small to read (for example the mobile phone screen menu and the messages you receive are hard to read) and in general things are difficult to make out in portable mode. Also, the select and the cancel button are reversed, probably due to the other versions of the game (B to select and A to cancel)... I'm sure it will be an interesting game and I'm a fan of Swery65 but not putting ANY effort on the Switch version is just disappointing.

…

Expand