Series Premiere Date:

Jul 23, 2016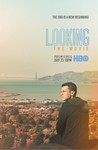 Summary:

Patrick (Jonathan Groff) faces the people he left behind when he returns to San Francisco attend a wedding after nearly a year away in Denver in the feature length movie that wraps up the HBO series.

Genre(s):

Drama
Show Type:

TV Movie

Season 1 premiere date:

Jul 23, 2016
For fans, Looking's conclusion will be welcome. For the uninitiated, it's a moodily made argument to check out a series that deserves a long afterlife.

It's all very naturalistic, and at times, a little slow. But the affectionate, accepting atmosphere casts a warm glow over everyone.

As the film finishes, there's a desire to puzzle out Patrick's life a little more, to give him the ending you think he deserves. And maybe a small wish that there would be just a bit more Looking left to see.

Haigh and Lannan raise a few compelling questions about our litmus test for happiness, and Groff deserves praise for pulling off a handful of sentimental climaxes. But there's a lingering sense that Looking used its rare second chance to purposefully leave its audience longing for closure that simply doesn't exist. [22/29 Jul 2016, p.96]

Exquisitely nostalgic, it's as comfortable, and as complicated, as a reunion with an old friend, poring over the past in search of its promise and risking the sharp pang of regret.

You don't need to have seen the two seasons of HBO's drama "Looking" to enjoy the movie that wraps things up now that the series has ended.

As a film, Looking: The Movie is really just a long episode of the series. It isn't very well structured, is all talk and little drama, and bogs down halfway through because of the same insularity that made the second season pretty much a big shrug.
The movie was a perfect conclusion to a superb series as you will be able to see your favorite characters for one more time.
it doesn't startThe movie was a perfect conclusion to a superb series as you will be able to see your favorite characters for one more time.
it doesn't start where season 2 left off and rather starts almost a year later and if you have followed the series the final scene will make you realise how much everyone has evolved.
This movie doesn't end like other final series where everything is packed up in a neat bow and after watching it you'll feel like the characters still live on long after you left.

…

Expand